Welcome To Fetcheveryone
Our awesome training log doesn't hide its best features behind a paywall. Search thousands of events, get advice, play games, measure routes, and more! Join our friendly community of runners, cyclists, and swimmers.
Click here to get started

Velociraptor is a
Fetch Supporter!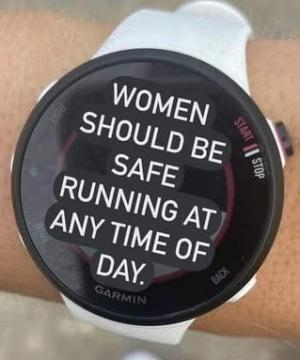 Velociraptor
F55
About
Race Times
All Races
Mileage
Training
Races

322

Miles

18894

Miles

139

Miles

57537

100m

21

400m

1:38

800m

3:33

Mile

7:05

5k

21:44

5M

36:06

10k

46:06

10M

1:14:29

Half

1:37:44

20M

2:41:00

Mara

3:36:39

100k

15:03:08

112M

8:56:33
Describe your ideal run, ride or swim.
Gently undulating tarmac (not for swimming, obvs., there's no such thing as an ideal swim). Not too much wind or traffic. Everything else is negotiable.
See more responses to this question
What's the biggest challenge that awaits you?
Replacing my current sponsor with one that allows me to live the life of a full time athlete.
See more responses to this question
What's your favourite thing about Fetcheveryone?
The people, of course. And the multitude of training log and analysis functions. And the race database. And the blogs, because I'm nosy like that. And the seriousness and silliness of the forums. And the games. And [self-combusts with indecision].
See more responses to this question
How do you pick yourself up when you need to?
By the scruff of the neck, followed by a swift kick to the posterior. Failing that, chocolate usually works.
See more responses to this question
What's the best bit of advice that you would give to new runners, bikers and swimmers?
Don't take advice from randoms on the internet. Be especially wary of those who self-identify as dinosaurs. Also, you look ridiculous dry-humping a blue cylinder after your runs.
See more responses to this question
About Me
Self-coached uncoachable athlete sponsored by the NHS.
Current Status
When someone tries to light a fire, keep the lid on your petrol can.
Member of the Month
This person has won Member of the Month before, and therefore cannot be nominated again.
Click here to read their interview.
sponsored by