Welcome To Fetcheveryone
Our awesome training log doesn't hide its best features behind a paywall. Search thousands of events, get advice, play games, measure routes, and more! Join our friendly community of runners, cyclists, and swimmers.
Click here to get started

Velociraptor is a
Fetch Supporter!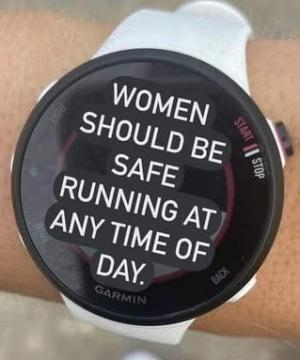 Velociraptor
F55
About
Race Times
All Races
Mileage
Training
Races

319

Miles

18243

Miles

139

Miles

57012

WAVA

76.74%

100m

21

400m

1:38

800m

3:33

Mile

7:05

5k

21:44

5M

36:06

10k

46:06

10M

1:14:29

Half

1:37:44

20M

2:41:00

Mara

3:36:39

100k

15:03:08

112M

8:56:33
Describe your ideal run, ride or swim.
A full summer day out on my bike, riding up and down scenic hills with my husband on roads that are used just enough for it to have been worth giving them a smooth tarmac surface and a generous smattering of roadside restaurants.
See more responses to this question
What's the biggest challenge that awaits you?
Getting an acceptable passport-sized photo uploaded to the England Athletics website.
See more responses to this question
What's your favourite thing about Fetcheveryone?
The people, of course. And the multitude of training log and analysis functions. And the race database. And the blogs, because I'm nosy like that. And the seriousness and silliness of the forums. And the games. And [self-combusts with indecision].
See more responses to this question
How do you pick yourself up when you need to?
By the scruff of the neck, followed by a swift kick to the posterior. Failing that, chocolate usually works.
See more responses to this question
What's the best bit of advice that you would give to new runners, bikers and swimmers?
Don't take advice from randoms on the internet. Be especially wary of those who self-identify as dinosaurs.
See more responses to this question
About Me
Wannabe career athlete making a living by providing Workington Man with hope and drugs. Back seat cyclist. If you see a determined glint in my eye I'm either contemplating 80%
WAVA
or considering eating you. If you suspect the latter, I can be distracted by black pudding.
Race Standard

Silver (70)
Current Status
I had THAT button pressed so often in a previous life that it doesn't buzz any more.
Member of the Month
This person has won Member of the Month before, and therefore cannot be nominated again.
Click here to read their interview.
sponsored by