Games
There's nothing in the rule book that says training has to be serious all the time. Our games offer a variety of ways to spice up your usual training regime, encouraging you to discover new routes and new places along the way. You can even play some of them from the comfort of your sofa - so it's a nice way to stay involved if you're injured or simply can't be bothered.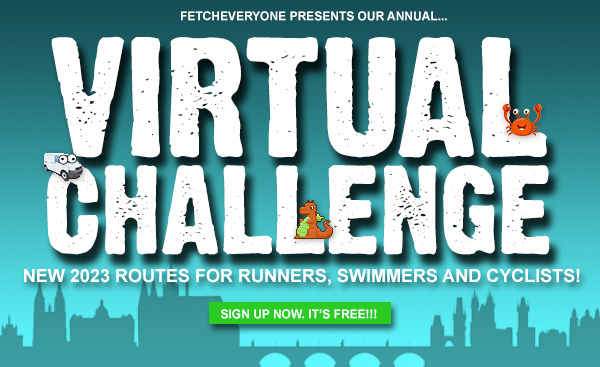 Fetcheveryone Virtual Challenge 2023
It's back! With new routes, and options for cyclists and swimmers. A free adventure from Fetcheveryone!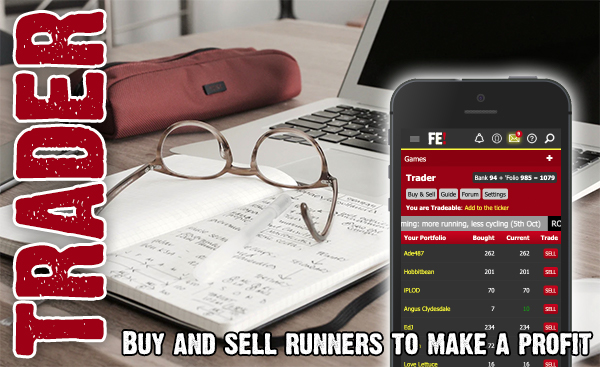 Trader
Use your credits to buy and sell runners to make a profit. And 14 Fetch Virtual Badges up for grabs. Just for fun!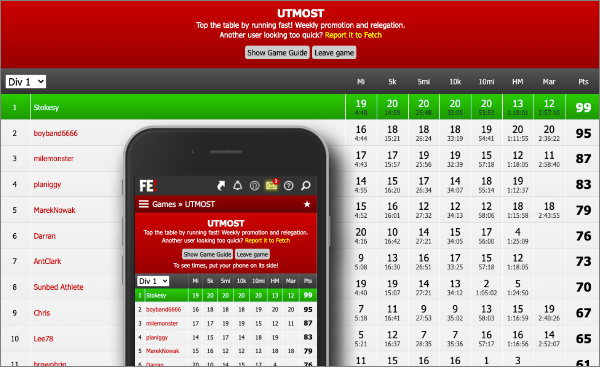 UTMOST
Beat your league rivals to gain weekly promotion. Compete at every distance from a mile to a marathon.
Rundle - can you guess the secret number?
Collect digits on your runs, rides and walks. Use them to guess the secret number. Collaborate with friends on the quest - but there can only be one winner!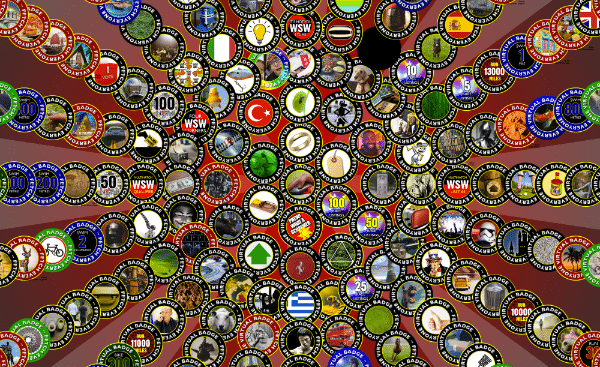 Virtual Badges
There are hundreds of badges to collect for various achievements around the site. And now you can generate a graphic to display all your best ones!
Play Conquercise
The world has been divided into tiny zones, each about a mile square. Run, walk, bike or swim in as many as possible to climb our leaderboard and take ownership rights.
Run The Sum
Need a challenge for the coming month? Can you perform basic addition? Perfect!
Who Squares Wins!
Play an opponent on the other side of the world! Run, ride, swim or walk through your squares to fight for ownership. Own the most squares to win your match. Matches lasts a week, and a win moves you up our ranking table.
Fetch Miles
Share parts of your favourite routes. Compete on our leaderboards. How many miles can you collect?
Fetchpoint
Plan your routes carefully to collect jewels, harvest flowers, squish bugs, take control of traffic lights and carry virtual relay markers.
Thingy-thon
Run, swim, bike, or cross-train. Our not-for-everyone challenge rewards players who log an activity every day during the month.