Find Your Next Event!
Fetcheveryone has thousands of run, bike and swim events in the UK and overseas - plus every parkrun.
Enter a location to search:

Want our monthly Race Guide?
Join Fetcheveryone
to get a monthly email of events near you.
Flat as a pancake?
We've collected thousands of your reviews from events, and worked out which races give you the best chance of a fast time!
Get your WAVA Age Grading
Compare your time with runners of all ages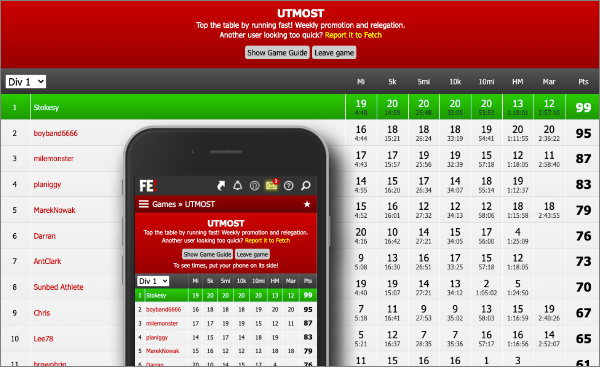 UTMOST
Beat your league rivals to gain weekly promotion. Compete at every distance from a mile to a marathon.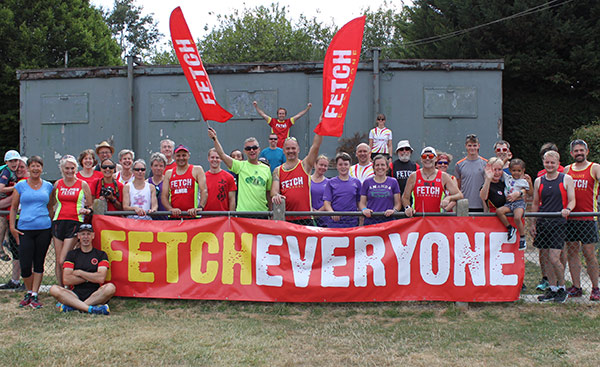 Fetch Everyone Running Club
Join our UKA-affiliated club for event discounts, London Marathon ballot places, the chance to get funded for coaching qualifications, and a warm feeling inside.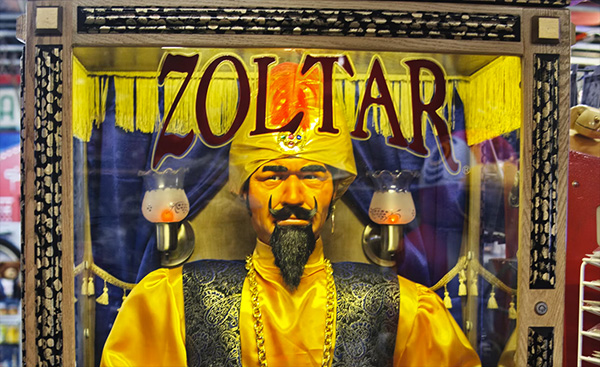 Marathon Prediction
We delve deeper to give you greater insights when working out your goal marathon time.
Fetcheveryone Virtual Challenge 2022
It's back! With new routes, and options for cyclists and swimmers. A free adventure from Fetcheveryone with a £100 prize from Proviz Sports!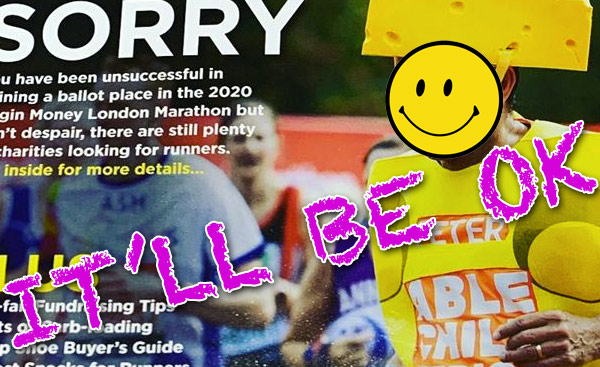 London is not the only fruit
With over six hundred marathons listed in our database each year, there are plenty of reasons to be cheerful. We've compiled a list of your top forty!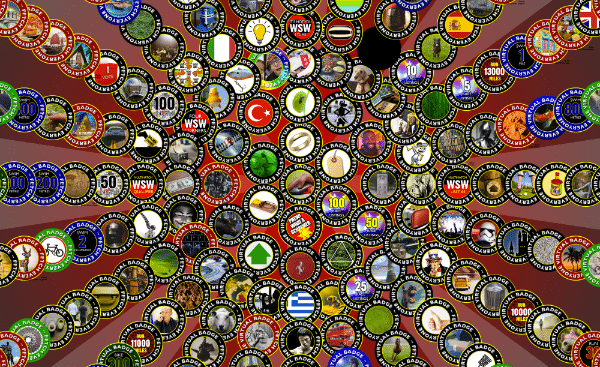 Virtual Badges
There are hundreds of badges to collect for various achievements around the site. And now you can generate a graphic to display all your best ones!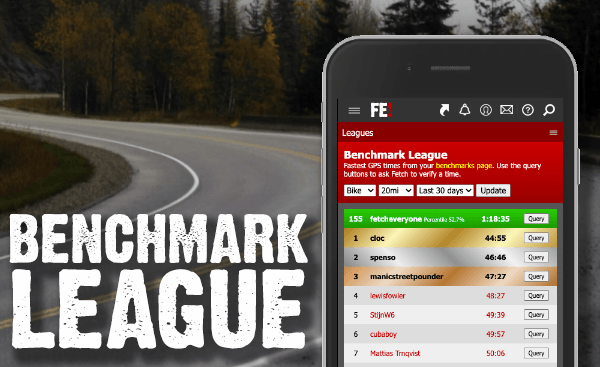 Benchmark League
Imagine competing in a race happening continuously, everywhere, at every distance and in every sport. Our benchmark league uses training data to pitch you right into the middle of the action.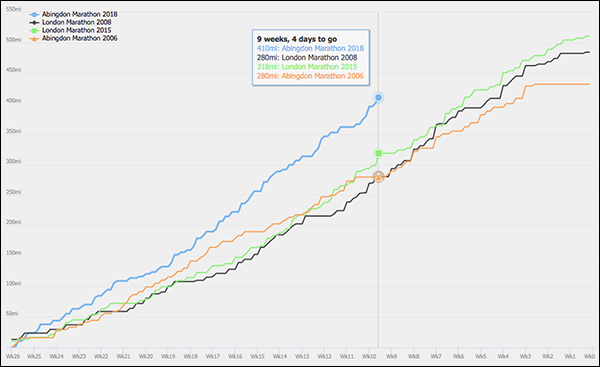 Pre-race Training Analysis
See your accumulated mileage in the weeks leading up to any event in your portfolio, and compare it to your other performances