Welcome To Fetcheveryone
Our awesome training log doesn't hide its best features behind a paywall. Search thousands of events, get advice, play games, measure routes, and more! Join our friendly community of runners, cyclists, and swimmers.
Click here to get started

Blister is a
Fetch Supporter!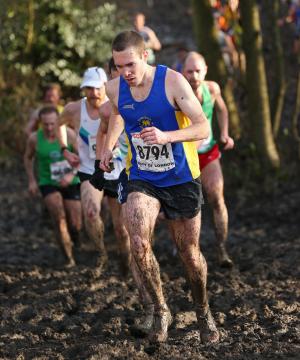 Blister
M35
About
Race Times
All Races
Mileage
Training
Races

243

Miles

15442

Miles

254

Miles

582

200m

26

400m

56

800m

2:02

1500m

4:22

Mile

4:45

3000m

9:51

5000m

18:50

5k

18:02

5M

32:36

10k

37:24

10M

1:02:45

Half

1:23:57
About Me
I started running in July 2004 to train for my first ever race, the Bristol Half Marathon. Since then I have run for 2 running clubs, I changed clubs with the hope of making some big improvements over the next few years. After trying my hands at virtually every distance from 800m up to half marathon over the course of about 3 years, I've discovered I quite like the shorter stuff.
At the start of 2008 I decided to switch to 800m/1500m and changed my training to target those distances. In my first track season I managed to get my 800m PB down from 2:16 to 2:09 and 1500m PB from 4:51 to 4:29. I'm hoping to make similar improvements in 2009, but first I have the XC season to tackle!
My long term target now is to become a member of the British Milers Club (BMC), but to do that I have to achieve one of the qualifying times (i.e. 1:55 for 800m or 3:55 for 1500m), you can see the full list of qualifying times here
britishmilersclub.com
Member of the Month
Is this person training well, or maybe making a great contribution to Fetch?
Nominate them for our monthly award
, and one lucky winner gets a prize from our lovely sponsor!
sponsored by