As the Paralympics have flung disability sport into the spotlight, I'd thought I'd offer an insight into running with a disability. I'm qualified. I have a paralysed right arm following an accident in 1989. I've run three marathons, an ultra, a grade AL championship fell race, two sprint triathlons and a gazillion other races. Like most of you, I've never won, but I did come tenth at parkrun once.
A friend recently said to me that disability is a state of mind. Whilst that's debatable, I believe there's plenty of truth in it. Following my accident, for years I classified myself as "disabled", and I didn't run at all, because I didn't believe I could. But like those wonderful Paralympians, I've overcome that feeling.
What's it like to be a runner with a "disability"? It's hard to explain. I'd say that for about 90% of my time there's no difference. But I still have to handle the other 10%, and its impact on my running and life.
By far the worst of all is the constant pain - it's common with spinal injury - but a supply of Diclofenic helps. Then there's the practical side of things. Wearing lycra is something most of us struggle to comprehend wearing, but it's doubly hard when you have to put it on one handed, especially if it starts inside out! Tying laces, putting on shorts - it's all a challenge. You might think that if getting dressed is your biggest challenge then life's not too bad - and you're right - but how often do you struggle with it before it gets you down?
When racing, I can't wear my club vest on its own, because the sling that supports my arm will merrily machete its way through the sweaty naked skin it rubs against. So I wear my vest over a t-shirt, which is okay, but Holmfirth's vest is bright amber and clashes! Chafing and fashion disasters, and that's before I've even tried to pin my number on one-handed!
So full of pain killers, compression socked, laces tied, fashion issues sorted and blood flow stemmed - shazam - I'm at the start, hoping to get to the first water station without needing a drink because I can't carry a bottle. The gun goes - I'm off.
This is where I want to be - the same as everyone else - an anonymous runner in the crowd. Bliss! Competing in a straight fight, my competitive gene kicks in - I'm away and guess what - I'm doing better than most. That's the nub. Just because a part of you doesn't work, do you really think the desire to compete vanishes?
Once running am I disadvantaged? I don't know if any comparisons exist as to how running with one arm compares to having two, but I know my gait is horrible, and gets worse as I get tired. If I'm really unlucky my shoulder semi dislocates - and shoving it back smarts. Right-handed water stations cause problems, as does taking gels - but I deal with it, and by and large I feel equal and like I say, do okay.
How about other runners, marshals and crowds? Many people assume I've broken my clavicle or wrist, and then get apologetic when they learn the reality. That's fine - it's genuine human interest and humility, and I don't take offence. There are a few who take it further - the "commentator" on the PA as I finish, musing over the wisdom of running with a broken arm; the wit in the loo queue wisecracking about handicap races, the smile only wiped from his face by a Fetch friend explaining the permanent nature of the situation! But in general, most runners just get on with it - it speaks volumes about the nature of runners. In my club, there's me and a sprinter who suffers from cerebral palsy. No one stares or is negative. I get ribbed when I'm fumbling with a gate on cross country routes, but mainly because I give plenty out first!
I found myself screaming more loudly for Team GB at the Paralympics than at the Olympics. It grabbed the imagination and rammed down its throat that disabled athletes are just as driven. Think of David Wetherill or Jody Cundy - no gentle demonstration of what disabled people can do - it's real sport, real competition. It was incredible.
Try to imagine the day to day lives of these people - David Weir trying to negotiate office furniture, Johnny Peacock on stairs, or David Stone cooking dinner. Me, I'm thwarted by awkward doors. That's the bigger picture. These guy's don't just perform while being disabled, they perform despite the difficultly of just living. But, did you hear any of them moan about it?
That's a snapshot into some of my issues around running, but I'm always mindful that plenty of others have greater challenges than me. Has the Paralympics had a positive affect for disabled people? Well it's early days, but I can only say that the positive response I've always had continues from those I know already and increasingly from those I don't.
If you enjoyed this article, please share it with your friends:


Rich explores the issues he faces with a paralysed right arm, but bravely says nothing about his life long struggle with a questionable fashion sense.

A stalwart of Huddersfield parkrun and a member of the world famous Holmfirth Harriers AC, Rich tackles all types of events with varying degrees of success. He's now focussing on paratriathlon as he thinks he might make the Rio squad. Srsly.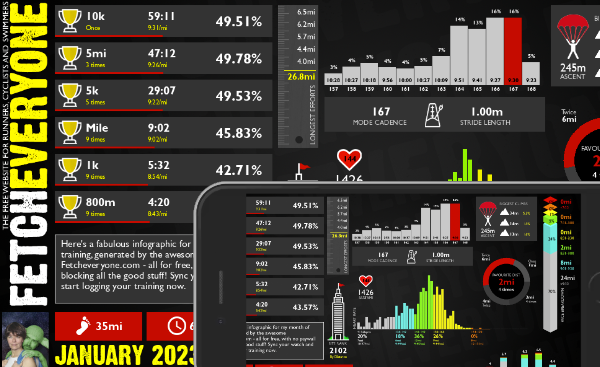 Monthly Summary
A brand new shareable infographic showing a colourful breakdown of your training month.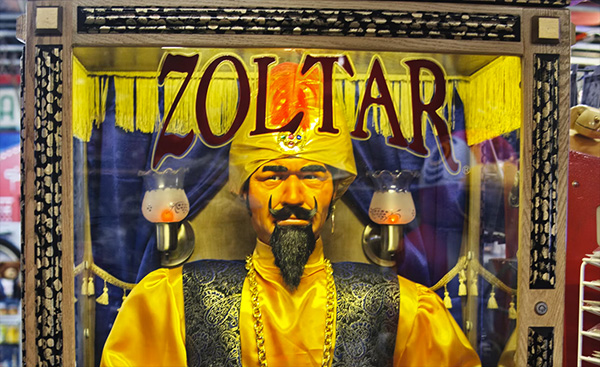 Marathon Prediction
We delve deeper to give you greater insights when working out your goal marathon time.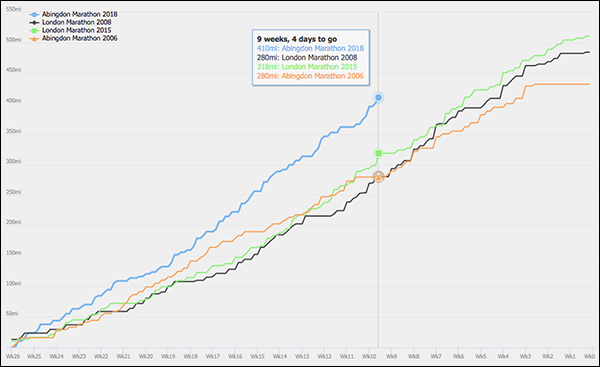 Pre-race Training Analysis
See your accumulated mileage in the weeks leading up to any event in your portfolio, and compare it to your other performances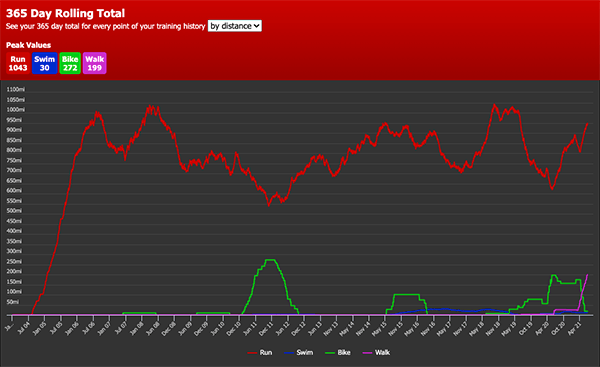 Your 365 Day Totals
Peaks and troughs in training aren't easy to find. Unless you use this graph. Find out what your peak training volume really is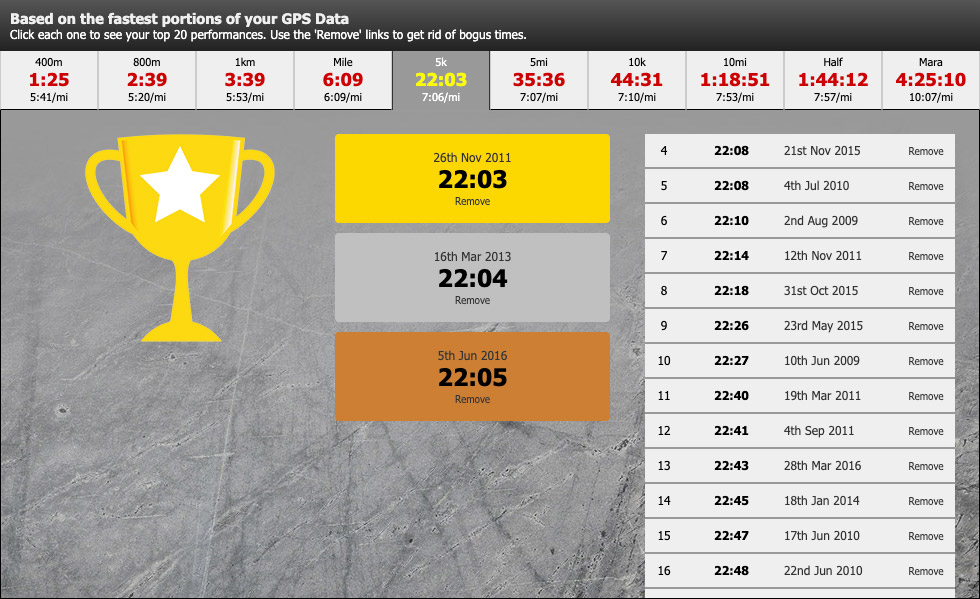 Benchmarks
See the fastest portions from all your training runs. Filter by time to give you recent bests to aim at. Every distance from 400m to marathon.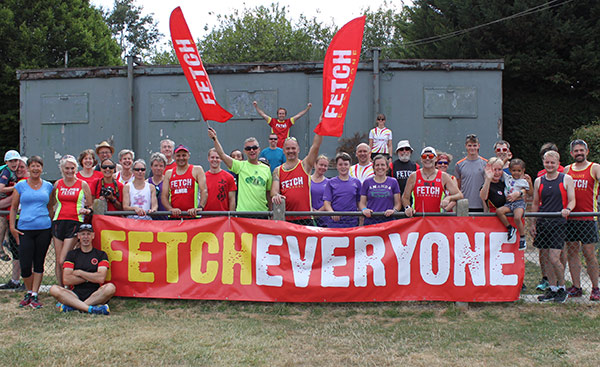 Fetch Everyone Running Club
Join our UKA-affiliated club for event discounts, London Marathon ballot places, the chance to get funded for coaching qualifications, and a warm feeling inside.