The Wait Begins...
Tackling spring marathons together!
Over the next week, some of you will be peeking out of your letterboxes, eager to discover whether you've got a place in the London Marathon. And even if you're not the sort to be drawn in by the glitz of the big event, your thoughts might well be turning to the idea of a spring marathon. There are plenty of them! So far in 2014 our Event Finder has 264 marathons listed in Britain and Ireland, and 434 across the globe.
The number of marathons in our Event Finder, by month.
In last week's article, I waded into the vast amount of data available in the Fetch database to divine some 10k statistics - grouping thousands of runners according to their finishing time, and examining the sort of training they did in the build up to their races. It's fascinating to see trends emerge, and it can be useful when it comes to planning future training.
However, there are several problems that crop up when analysing a big chunk of data in retrospect - mostly originating from the fact that numbers often tell only part of the story. A five mile run with an average pace of 10mins/mile sounds like it could be a nice consistent trot through the autumn leaves, but those top-level numbers could easily be masking a particularly nasty interval session.
For every runner, there are a plethora of unseen details lurking below the surface that have an impact on race outcome - and unless we can record this type of information in a consistent way, our confidence in predictions and guidelines takes a corresponding hit. So with just over six months to go until spring marathon season, it's a good time to think about how we can capture just a little bit more detail.
Of course, there's no need to reinvent the wheel (although cycling is cheating). You could just follow a training plan, or base your efforts on basic training principles - and do the best that you can. But any valid tactic that helps shape our experience and guides us towards success is surely welcome.
So I'd like to take things a little bit further, and investigate the progress of everyone who is building up to a spring marathon. It could be the biggest experiment of its kind in the known universe. Let's get some firm ideas about our goals and our goal races, and our attitudes to achieving them. Let's do what we can to explain away anomalies that obscure the underlying rules. Let's find a consistent way to record our intervals and effort runs, so that when we look back upon thousands of race performances, we can compare like with like.
Runners! This is your bit!
To begin the process, we obviously need a group of runners. If you're planning to run a marathon any time soon, find it in our Event Finder, and add it to your race portfolio (if we don't have the race listed, you can add it). If you possibly can, add a time prediction - make it your best guess at your goal time. And from here on, make sure you log all your training on Fetch, and keep an eye out for updates.
Everyone else! Here's where you come in!
We also need scientists! Now is the time to make your suggestions about what information we should be recording. What can we ask our runners to help clarify what the numbers are telling us? It's time to put forward your hypotheses about where marathon mojo comes from, and what sort of training contributes to success. A bit of foresight now will make the springtime hindsight just that little bit clearer! Leave your comments below.
For my part, I'll be thinking about what we can do to improve our training log, to help us get a clearer picture - and I'll be writing up the results in regular articles over the next six months. For anyone in doubt, I've no intention of selling this information on, nor using it to mis-sell you Payment Protection Insurance. It'll all be used in an anonymous crowd-based fashion. And I'll be doing my best to join that crowd too - which reminds me, I must go and stand in the hallway. No reason.
If you enjoyed this article, please share it with your friends: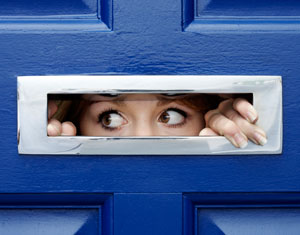 Picture: Getty Images / Laurence Dutton
Other Marathons Do Exist!
If you're licking your wounds after defeat in the London Marathon ballot, then help is at hand. Here are the most popular springtime marathons in our race portfolios.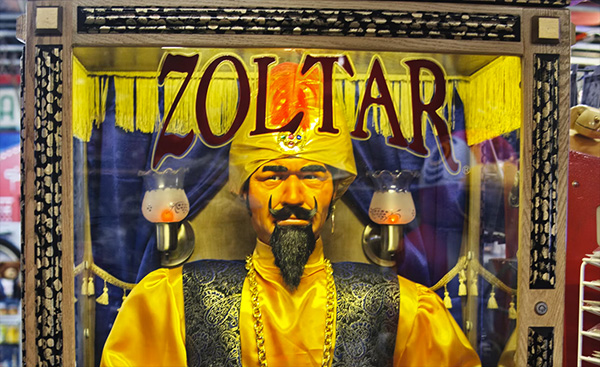 Marathon Prediction
We delve deeper to give you greater insights when working out your goal marathon time.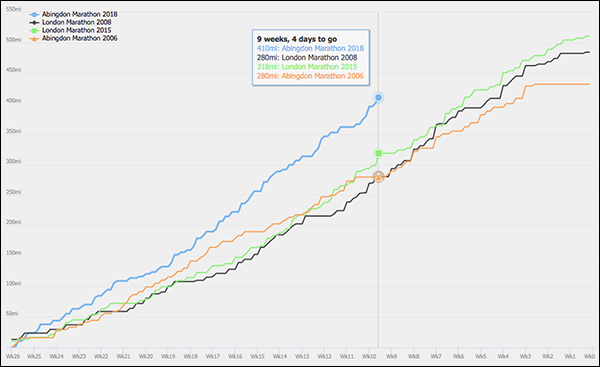 Pre-race Training Analysis
See your accumulated mileage in the weeks leading up to any event in your portfolio, and compare it to your other performances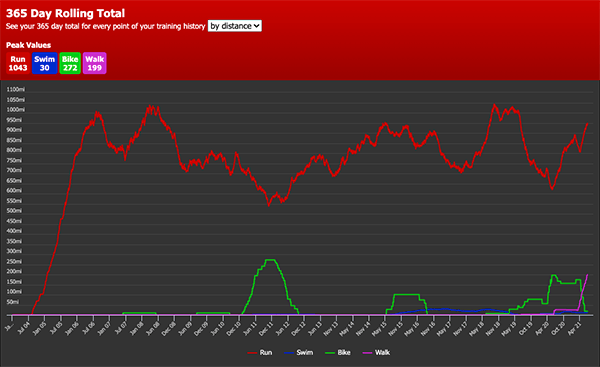 Your 365 Day Totals
Peaks and troughs in training aren't easy to find. Unless you use this graph. Find out what your peak training volume really is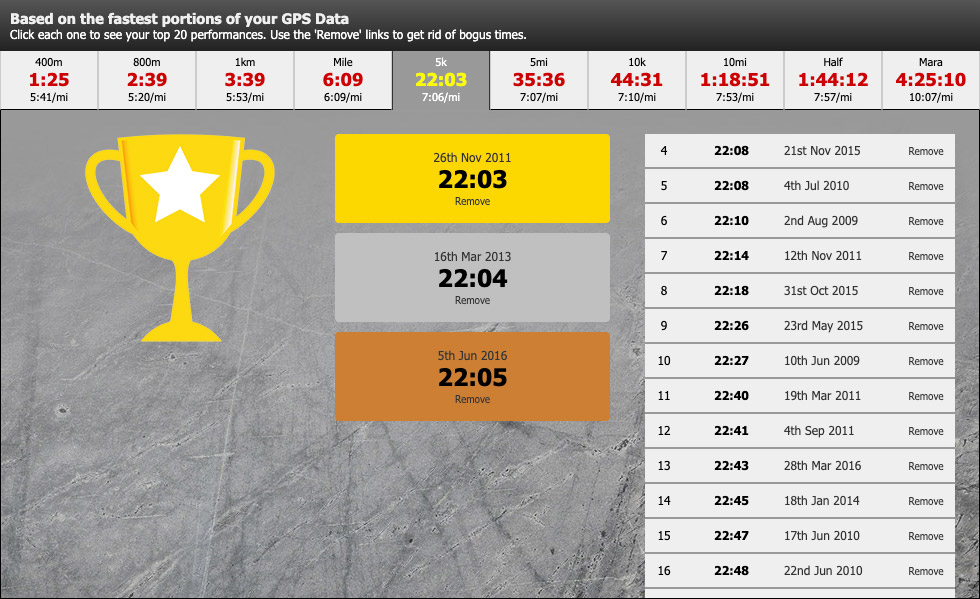 Benchmarks
See the fastest portions from all your training runs. Filter by time to give you recent bests to aim at. Every distance from 400m to marathon.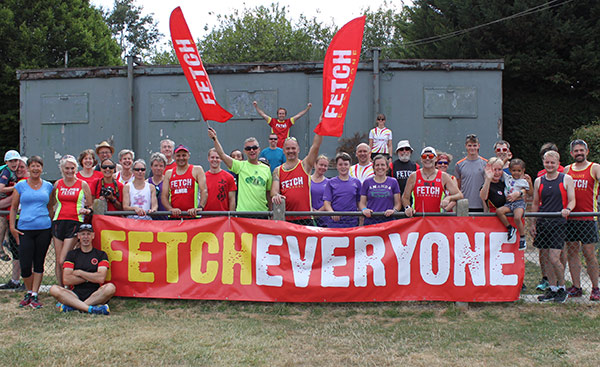 Fetch Everyone Running Club
Join our UKA-affiliated club for event discounts, London Marathon ballot places, the chance to get funded for coaching qualifications, and a warm feeling inside.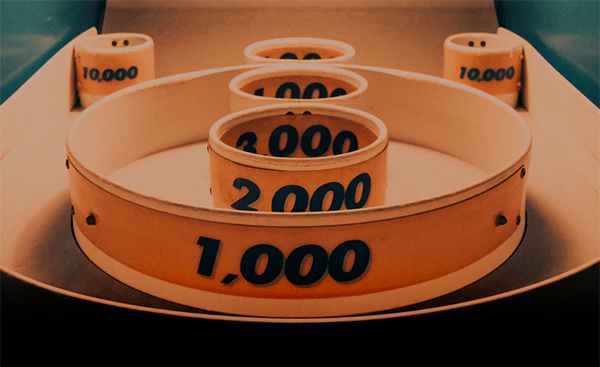 Annual Distance Targets
Set your run, bike, swim and walk goals and monitor your progress against your friends.