Welcome To Fetcheveryone
Our awesome training log doesn't hide its best features behind a paywall. Search thousands of events, get advice, play games, measure routes, and more! Join our friendly community of runners, cyclists, and swimmers.
Click here to get started

Chrisity is a
Fetch Supporter!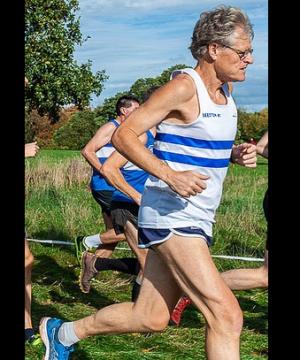 Chrisity
M65
About
Race Times
All Races
Mileage
Training
Races

114

Miles

15650

Miles

4677

Mile

5:43

5k

19:13

5M

28:58

10k

39:27

10M

59:41

Half

1:19:25

Mara

2:52:50
Describe your ideal run, ride or swim.
10 miles on trails and footpaths in the company of a dozen clubmates and friends.
See more responses to this question
What's the biggest challenge that awaits you?
Avoiding injury and keeping my current enthusiasm high.
See more responses to this question
What's your favourite thing about Fetcheveryone?
The people who write blogs, give advice, keep me amused and improve my mental health. The sheer variety of the forum, from serious running to utter trivia, logging on is always a gateway to pleasure.
See more responses to this question
How do you pick yourself up when you need to?
Need to yell at someone? Try "Things you want to say but can't"
See more responses to this question
What's the best bit of advice that you would give to new runners, bikers and swimmers?
Look to increase the time on your legs, don't worry about distance.
See more responses to this question
About Me
67 yo male, run for Beeston AC and Long Eaton RC (now second claim), spent about 25% of the last 10 years with one injury or another, mainly knee, achilles and calf. Still going though, and loving it.
favourite races cross country, the muddier the better.

best achievements 1994 nottinghamshire v40 marathon Silver medal, 2005 1st V50 charnwood hills race, 2006 notts xc champs V50 Bronze, 2018 Nottinghamshire Half Marathon V65 Gold, 2019 1st V65 in the 4 race Grand Prix series in Nottingham and the Goose Fair Gallop 10k. 1st V65 in the North Midlands XC league, V65 Silver in Notts XC County Champs, 2nd V65 team in Midland Masters XC.
Most of my running now is with new runners or those wishing to improve, and i'm really enjoying it. Became addicted to Who Squares Wins which led to a loss of 2.5 stones, a running streak of 501 days (as of Oct 11th 2019) and finally WAVA's over 80%, best of 82.40% at Beeston parkrun.
Member of the Month
Is this person training well, or maybe making a great contribution to Fetch?
Nominate them for our monthly award
, and one lucky winner gets a prize from our lovely sponsor!
sponsored by