Welcome To Fetcheveryone
Our awesome training log doesn't hide its best features behind a paywall. Search thousands of events, get advice, play games, measure routes, and more! Join our friendly community of runners, cyclists, and swimmers.
Click here to get started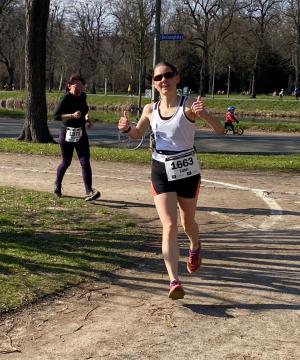 tipsku
F35
About
Race Times
All Races
Mileage
Training
Races

187

Miles

14301

Miles

42

Miles

3536

5k

20:33

5M

36:07

10k

44:48

10M

1:19:25

Half

1:38:52

20M

3:04:59

Mara

3:33:00

50k

4:50:21
About Me
After doing triathlon as a youngster from 1994 to 2000 I took a long break from endurance sports. At uni I kept fit with Taekwon-Do and Rugby. Back to running since spring 2009 for a few months just for fun. I got back on track a bit more seriously in August 2010 and discovered that I liked long distance running. The key inspiration was running the Athens Classic Marathon which also helped me to get my HM time under 2 h. Each year I set myself goals such as breaking 50 min in a 10k (done in May 2012), running an Ultra (done in June 2011) and a sub 4h marathon (done in October 2012). The
GFA
sub 3:45h marathon happened in Chester 2013 and the sub 1:45h half in Lake Vyrnwy 2013. 2014 saw me getting close to a couple of targets, e.g. the sub 45 min 10k and the sub 100 min half but I didn't quite make it by a few seconds. On a positive note, I was selected for the regional team of North Wales. 2015 was full of illness and stress but 2016 went better, got my double digit half in Anglesey. 2017 brought enormous changes, losing my job and moving back to Germany so back to the drawing board in 2018. The targets for 2018 are: 1. get a sub 3:30h marathon (22nd April, Leipzig is the target) 2. get a HM PB (not sure if I should aim for 1:35) 3. get a sub 45 min 10k (DONE! with the first race of 2018 I clocked 44:48, hooray! 4. run another trail/fell marathon
Current Status
back to training after a summer from hell. Starting from close to scratch again...
Member of the Month
Is this person training well, or maybe making a great contribution to Fetch?
Nominate them for our monthly award
, and one lucky winner gets a prize from our lovely sponsor!
sponsored by