Summer is nearly here!
Beware of icy patches
Forget Christmas, my birthday, and the start of the new tax year - my favourite day of the year is the one where the clocks go forward. I'm completely fed up with the cold, wind, rain, darkness and general misery - and I've spent the winter months painstakingly forgetting what it's like to be eaten alive by midges, inflamed by stingy nettles, brought wheezing to my knees by pollen, and heckled ineffectively by drunks in beer gardens. I'm ready for summer, and I'm ready now!
Regular visitors to Fetcheveryone will know that I enjoy mining our database for interesting statistics - and I thought it would be good to look for evidence that not only does the sun bring light and warmth and Union Jack shorts, it also makes us better runners. Beat a path through the ironic snow, and make yourself comfortable.
The first graph shows the most popular times of day to run, based on eight years of watching you lot from my internet bushes. There's a peak at 9am, when the kids have gone to school; another at midday, when the world goes on lunch break; and the biggest peak of them all at 7pm. If you've ever wondered why the site is a bit sluggish in the early evenings, there's the reason right there.
The red line shows the subtle difference that summer time brings. More early morning runs, more early evening runs, and less time spent running during working hours. From that, you could suggest that BST makes runners more productive workers - but in reality, it just means they can spend more time on Fetch!
And what about speed? I wanted to see whether the summer leaves us sticking to melting tarmac, or transforms us into gleaming speed machines. Longer races tend to have two fairly well-defined 'seasons' in spring and autumn, so I looked at 5k races, which thanks to parkrun are becoming an all-year-round experience.
As I write, the Fetch rankings hold personal best times at 5k for over 6000 runners - and the second graph shows the months in which those best times were achieved. 834 runners collected their PB in July - a clear indication that running in the sunshine makes you amazing!
It fits with the anecdotal stuff I've heard from experienced runners -winter is spent doing base training, churning out the low intensity miles, building aerobic fitness - leading into marathon season in spring, before stepping down through the distances and increasing the pace in the warmer months.
But step away from the numbers for a bit, and think about the simple pleasures that contribute to summer happiness. There's less kit to wear, which means less to find, and less to wash. And it dries quicker! Waiting for your watch to communicate with the International Space Station doesn't involve anywhere near as much swearing, as your goose pimples multiply. Run near open water and there's a plentiful supply of protein - just run with your mouth open, and try not to gag as the mini-beasts fly straight in. And when nature calls, there's ample undergrowth to choose from.
Nearly the best thing about summer running, particularly for those that have busy working lives is the chance to explore those off-road routes without the need for head torches and/or frequent trips to A&E with a handful of ankle fragments. Run with a club and you can see the smiles all round as pavements are abandoned in favour of pathways, and health and safety is put aside for another six months.
And the best thing? That doesn't change. It's the bit where you get back, and you're full of that feeling you only get when you've just been running. But in the summer time, you can do it in a deckchair in the garden with a glass of something cold and a few more midges.
If you enjoyed this article, please share it with your friends:


In the summer, the weather always looks like this. Always.
Getty / Harrison Eastwood
The most popular time to run is 7pm. In the summer more of us wait 'til the evening - summer makes runners better workers!
Summer is the most popular time to get a 5k PB. 834 Fetchies got their PB in July, compared to just 280 in January.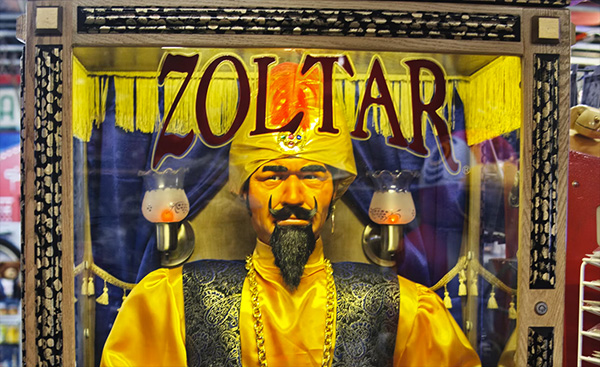 Marathon Prediction
We delve deeper to give you greater insights when working out your goal marathon time.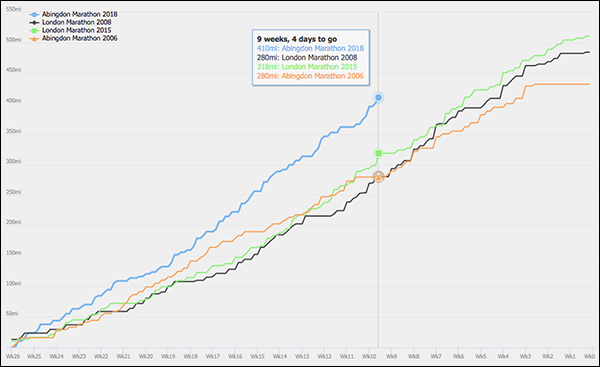 Pre-race Training Analysis
See your accumulated mileage in the weeks leading up to any event in your portfolio, and compare it to your other performances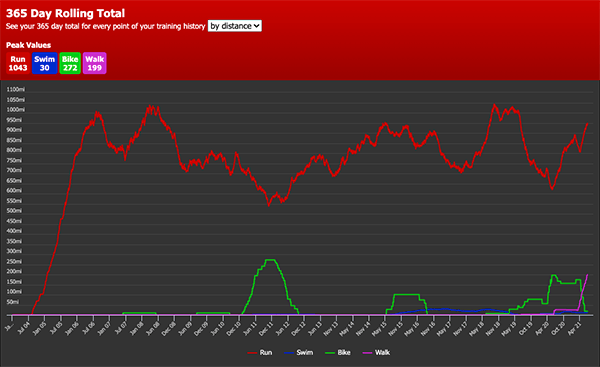 Your 365 Day Totals
Peaks and troughs in training aren't easy to find. Unless you use this graph. Find out what your peak training volume really is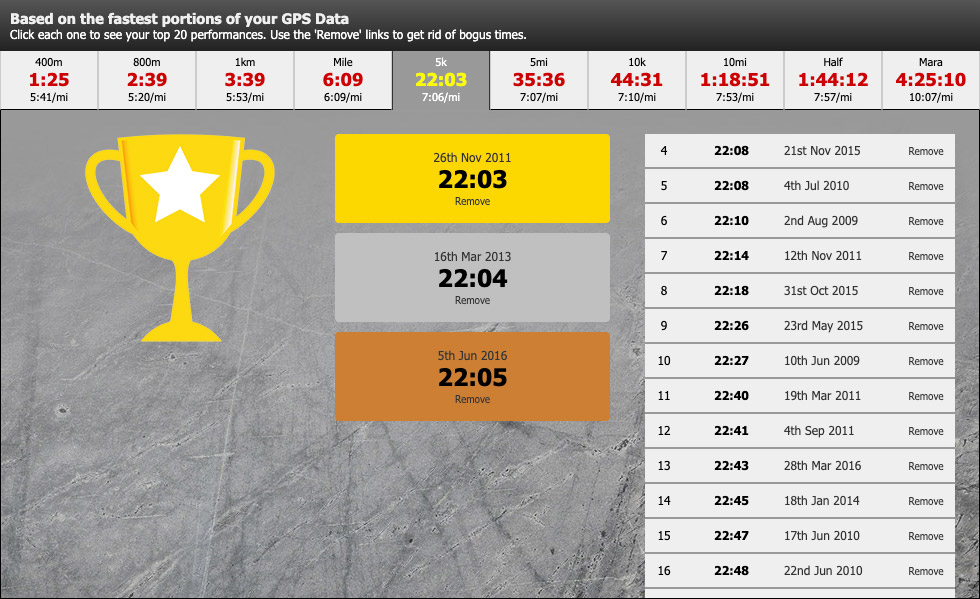 Benchmarks
See the fastest portions from all your training runs. Filter by time to give you recent bests to aim at. Every distance from 400m to marathon.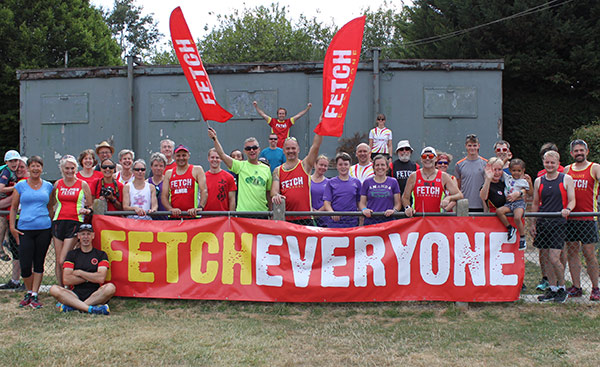 Fetch Everyone Running Club
Join our UKA-affiliated club for event discounts, London Marathon ballot places, the chance to get funded for coaching qualifications, and a warm feeling inside.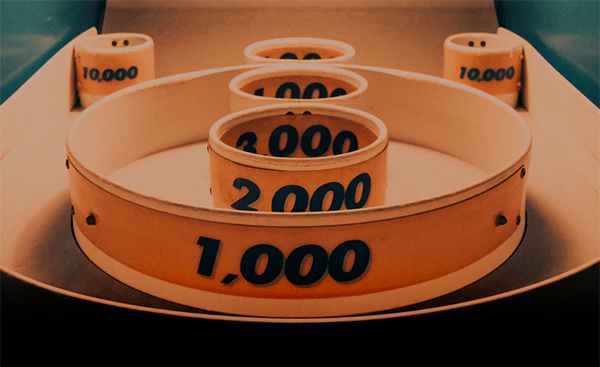 Annual Distance Targets
Set your run, bike, swim and walk goals and monitor your progress against your friends.