Recovery Training
Soft skills for between the hard bits
If you've been hard at it since the start of the year, then you're reaching a critical point. You can either keep pushing and extending what you're doing, to the point of injury or apathy, or you can take a moment to consolidate the excellent work you've done so far, kindle your mojo and plan your next move.
Training plans often focus on the importance of long runs, speed work, hill training and other tough sessions, but the unassuming gaps in between don't get much time in the limelight. But they are the yang to the yin, the Wise to the Morecambe - the straight man that makes the funny man look that much better.
We are all accustomed to pushing ourselves in our training - a controlled amount of extra effort is part of the process of improving. But without a corresponding focus on recovery, your train will very soon head off the tracks. You can see this imbalance in your local gym, buzzing with enthusiasm in January, but thinned out during February.
Effort and recovery are intertwined in every element of our running and at every scale. From heartbeats, inhalations and strides; through warm ups and cool downs; run-walks and intervals; recovery runs, rest days, cut-back weeks and tapers; right up to those magical periods where your training has peaked, and those darker times when your mojo has deserted you.
There's a clear cycle. We make an effort, we get tired, we recover, and then we do it again. If the balance is right, our bodies go through the process of adaptation, tooling us up with everything we need to reach our higher goals. We build stronger muscles; better systems for blood flow and the processing of the chemical by-products of exercise; we replenish our energy stores, and rebuild the mental will to continue.
Recovery begins as soon as you let it. Your body is at its most receptive immediately after exercise, as it seeks to replace everything it has used up. Eating carbohydrates within the first hour after your session is the ideal way to help refuel your muscles, and similarly, a quick intake of protein will help to rebuild damaged muscle fibres.
If you've ever stood on the scales after a hard session, you'll have seen how much fluid you can lose - and replacing it is key to ensuring your body recovers as quickly as possible. Drink regularly until your urine is pale yellow - if it's dark yellow, you're still dehydrated. And sweat isn't just water - it contains electrolytes that need replacing too. But they aren't a magical substance found only in sugary sports drinks - think sodium, chloride, calcium, potassium, magnesium, and you're half way to enjoying a peanut butter and banana sandwich.
A post-run stretch out is a great opportunity to check for sore spots and imbalances in your body - if you discover that one side of your body has become less flexible than the other, it could be the first sign of a problem. If you can get to a sports massage therapist, they can often feel tightness in muscles that you've either not noticed or learned to ignore. If you can't afford a regular treatment, then save up for a special treat after a hard period of training or a big race.
Our bodies are smarter than we sometimes give them credit for - so try not to interfere with the natural recovery process with anti-inflammatories unless you're really struggling. However, hosing down your legs with cold water, or alternating warm and cold can help - the theory being that closing and opening the blood vessels is a way to stimulate the flushing of waste products from your muscles.
It's well-documented that a lot of elite athletes will fit an afternoon nap in between their twice-a-day training schedules - and whilst you might not have that luxury, the importance of sleep as an aid to recovery should be obvious. Natural hormones are released that help the process of repairing and strengthening bones and muscles - so when you're planning your training, make sure you plan plenty of sleep too.
No matter how many times you run each week, you can also shift things around to maximise your recovery time. For example, if you do a hard session on a Monday morning, and need to train on Wednesday, try to schedule your Wednesday session for later in the day, to maximise the rest period.
There are several schools of thought when it comes to 'active' recovery i.e. using further exercise to help you overcome a hard session. A gentle run can stimulate blood flow to tired muscles, helping to flush out waste products that can contribute to soreness and inflammation. However, it's also worth considering that a recovery run on tired legs can be a way of encouraging your body to cope with fatigue. Either way, it's important not to overdo it, for reasons that should be obvious by now.
In the Internet age, it's easy to surround yourself with other runners who are collectively achieving some amazing things - and it's tempting to push your own training in order to feel worthy. But it's important to listen to your own body, and not to try to keep up with anyone else.
Over-training is one of the most common problems amongst runners. There are lots of symptoms, including: loss of enthusiasm, tiredness, soreness, bad moods, poor concentration, changes in sleep patterns, loss of appetite, loss of libido, increased number of colds / infections, and an elevated resting heart rate. If this sounds like you, then it could be time to pay more attention to the importance of recovery.
If you enjoyed this article, please share it with your friends:



Picture: Getty Images / Mario Loiselle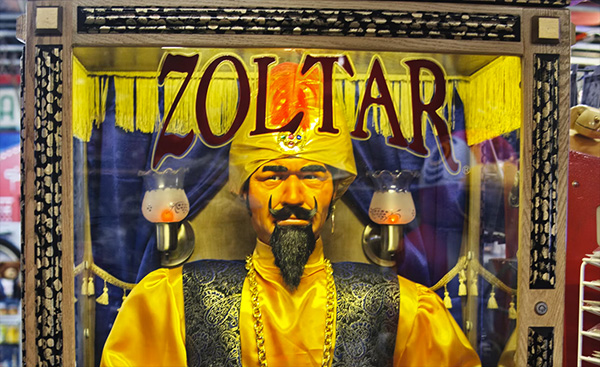 Marathon Prediction
We delve deeper to give you greater insights when working out your goal marathon time.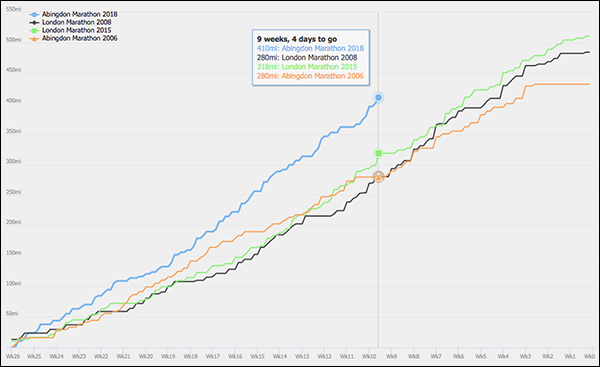 Pre-race Training Analysis
See your accumulated mileage in the weeks leading up to any event in your portfolio, and compare it to your other performances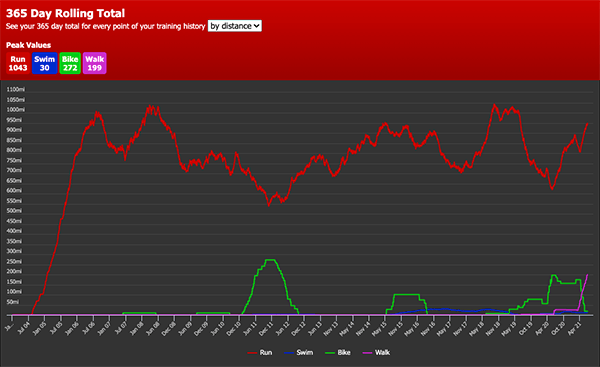 Your 365 Day Totals
Peaks and troughs in training aren't easy to find. Unless you use this graph. Find out what your peak training volume really is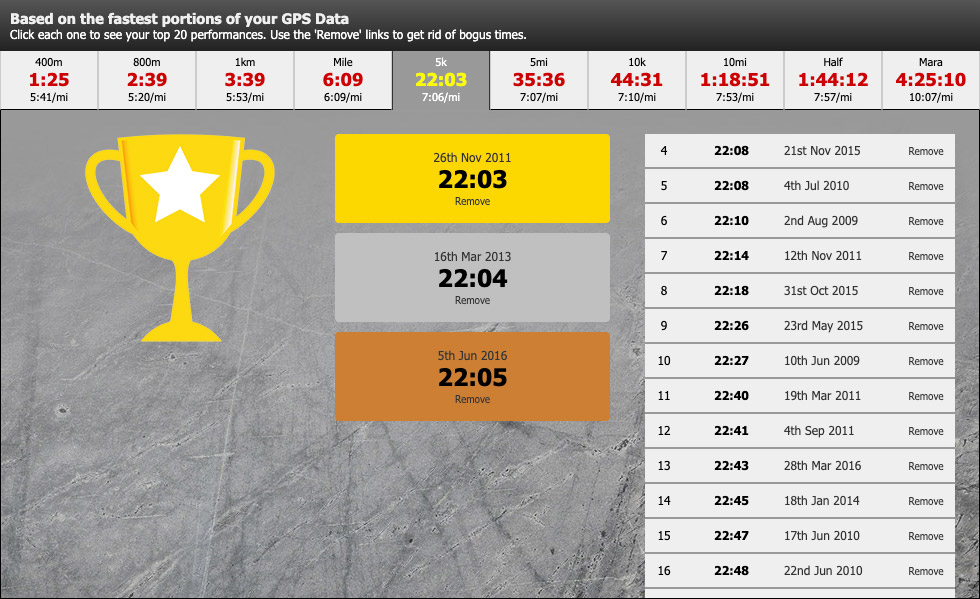 Benchmarks
See the fastest portions from all your training runs. Filter by time to give you recent bests to aim at. Every distance from 400m to marathon.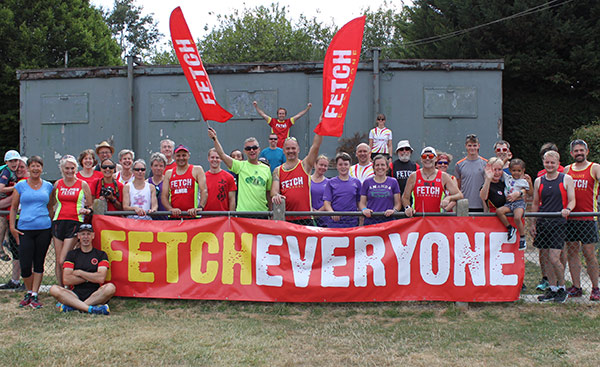 Fetch Everyone Running Club
Join our UKA-affiliated club for event discounts, London Marathon ballot places, the chance to get funded for coaching qualifications, and a warm feeling inside.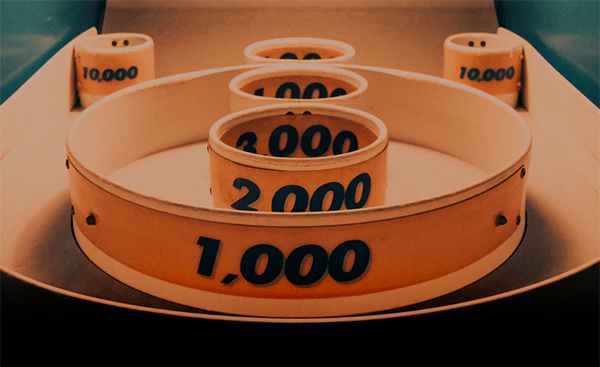 Annual Distance Targets
Set your run, bike, swim and walk goals and monitor your progress against your friends.