Becoming a Race Director
First steps to organising a race
It's not essential to aspire to have Race Director (RD) on your running CV any more than it is to have Managing Director on your professional CV... but the former is probably a lot more fun than the latter, although the money is almost certainly not as good.
However, if you've ever wondered about organising a race to raise money for charity, to celebrate your club's anniversary or simply because you've had a great idea for a race but, with no experience of this sort of thing, don't know where to start, then this article's for you. Although, of course, as every race is different, this can't promise all the answers but hopefully it will set you on the right road - or indeed the right trail if you prefer.
Having the backing of a running club or other organisation such as a sports centre or registered charity will make things a lot easier than going it alone, and if you're taking over as RD in an established event with a team of people who know exactly what they're doing then you're halfway there already. But if you're planning on putting on a brand new race that's never been run before……where do you start?
Early on, check the dates. You might have a brilliant idea for an amazing race but if you choose the same day as the most popular race in the county – or even a day either side, you may struggle for participants. The Fetcheveryone Race Finder is a good place to start – it has more race listings than any site they know of. Hopefully anyone else putting on a race in your area will afford you the same courtesy. Paul Hughes, joint RD of the Forres Harriers' Dyke 10k felt his event, despite being established for some years, struggled when another local race changed their date. Paul explained: "We felt we were constantly battling against a higher profile race."
Make sure once you've set the date that you're allowing yourself enough time to organise everything for the big day. Of course if you are tying your race in with another local event or because it is to mark a particular anniversary you may not have much choice about the date.
When the Stowmarket Striders club launched a brand new event –The Golden Mile - the aim was to tie in with a big day out for the town, the Stowmarket Beach Party (despite the fact that they are around 30 miles from the coast.) An early challenge for RD Tim Larke was that the local police initially asked for the run to move to the following day but of course that wasn't possible if they were going to be part of the beach party.
If you need to secure a road closure you'll need to apply for it and someone somewhere will have a horror story about theirs. Fortunately for Tim as they were linking in with a council-run event the council made the application to close the road, but their preferred route was rejected and with the second route having already had a road closure earlier in the year, permission had to be granted by the Home Office. Tim said: "We had already started planning for the race with that still pending, but it's impossible to wait for these things you have to spin all the plates."
Not all races need roads closed though. Trail races, by their very nature, tend to offer courses that are mainly off-road. However in order to obtain a permit from the Trail Running Association (TRA) the police have to be notified if any part of the course involves a road, even just crossing it. It's not uncommon for the police, on being notified about the event, to advise you not to put it on…..but they can't stop it taking place. Mid Essex Casuals (MEC) is primarily a trail running club, which hosts events attracting usually around 60 people.. but for the popular annual four-day series the Easter Eggstravaganza, held in conjunction with other clubs, it can be many more – all entering on the day so race organisers have no idea how many might turn up. Despite this apparent uncertainty there seems to be no shortage of people happy to organise races on behalf of the club and with the relative ease involved in organising a trail race compared to a road race they are becoming more and more popular.
John Hood is a MEC member who has co-organised several events for the club. Because the runners follow a narrative route, many of the issues that might affect other races don't apply. He explained: "We usually don't need any marshals on the course, although if the race involves a railway crossing we have to have someone there in order to get a TRA permit and it's good practice to have a marshal at a major road crossing too. We put out 'self service' water stations although for a longer race it can be useful to have a couple of volunteers to run the water station, check numbers and keep in touch with the race organiser."
Insurance and risk assessments of course loom large in the minds of RDs. If the promoting body – e.g. a running club - is an associate member of UK Athletics then it will be covered by their public liability insurance. It's quite likely that other organisations or clubs will have some sort of public liability insurance too, but it's worth checking that it's adequate for the event you're planning. A risk assessment is another necessity that may need to be sent to various authorities beforehand and displayed on the day itself. First aid cover needs to be appropriate to the event, the British Red Cross or St John Ambulance may be able to help and at the very least there should be someone at race HQ with a first aid kit and the means of getting a casualty to the nearest A & E hospital if necessary.
Alongside all the paperwork is the setting of the route itself and choosing the venue for the start/finish - it's important to give runners a good race experience. Plenty of parking and enough toilets rate highly on a RD's list of must-haves but you might also want to consider post-race refreshments and changing facilities or baggage storage too. If the route crosses private or public land where there's no public right of way then you need the landowner's permission. Even if there is a public right of way it's courteous to let the landowner know what's happening, especially if you are using a path that goes through someone's garden! John added: "We put on a trail race using a footpath that crossed a horse paddock and then went through a private garden. We spoke to both landowners and the horses were moved for the day and the owner of the garden was able to make sure her dogs were secure."
Allow plenty of time to plan your route, especially for trail races and get it accurately measured if it's a road race. Participants will be quick to complain if they believe they've achieved a 10k PB only to find that the course was a bit short, or if you've neglected to mention that it's a very hilly course. If you're putting out distance markers try to make sure they're mostly accurate too. A low-key trail race doesn't have to be accurately measured as long as you advertise it as 'approximately' the distance.
Once you have the details of the race sorted the next thing is to encourage entries. It may be that the race is an enter on the day event only, which cuts down on the admin beforehand, but you'll need a well-organised registration area to ensure that numbers (remember to get numbers printed!) are issued efficiently. Despite the demise of cheques elsewhere, many races still operate with a paper entry form, probably downloaded from the race website, accompanied by a cheque in the post but online entry is also easy to organise. For a fee per entry, a site such as Runners World will take credit card entries and promote the race for you. Other local races may allow you to put flyers out and neighbouring running clubs may also be happy to advertise it to their members or on their websites or Facebook pages. Make sure you list it on Fetcheveryone too!
Race entries alone may not cover all your costs, which might include mementoes or medals, so finding sponsors is another task to consider. Tim said: "I was lucky in that I had a few connections that were quick to come on board. I can imagine it being extremely difficult contacting organisations that don't know you or understand what you're hoping to achieve."
Both Tim and Paul agree that helpers and volunteers are essential – but not always easy to find so don't forget to thank them. Paul added: "I'm sure many clubs have the issue of the same folks being relied upon to do all the work, while others turn up, run and clear off, but have plenty to say about the event."
But don't be put off or think that being an RD is a thankless task. It might take over your life for a while, but it's worth it if the result is a great event. Tim had the following advice for someone looking to organise a race for the first time: "Get as much help and support as you can. There is too much to do for one person. Be organised, keep notes of everything and never assume that something will get done just because you've asked someone to do it!" And Paul agreed that starting the planning as early as possible is essential.
So would these two first-time RDs do it again? Paul definitely would but "with more planning and control over the event." And Tim was a little more circumspect: "If you'd have asked me the week before I'd probably have said no! That said, I got a great deal of satisfaction from putting on this race and I hope that it becomes a permanent fixture in the race calendar."
And if you've got this far, hopefully you're still considering organising a race. For more information look at Run Britain, which has a 'Race Director's Club'. For trail races, try the Trail Running Association, and for more general advice, there's a detailed guide to organising community events from the Government too.
If you enjoyed this article, please share it with your friends:


Picture: Lise Gagne / Getty Images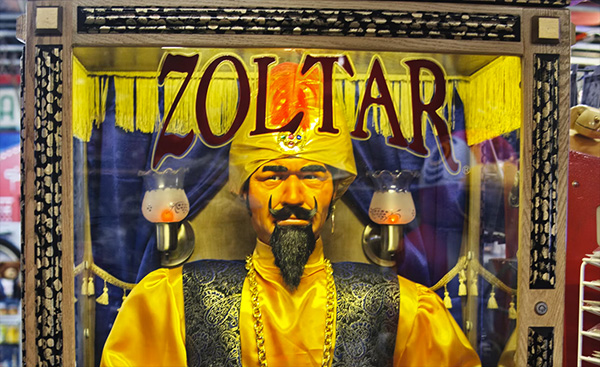 Marathon Prediction
We delve deeper to give you greater insights when working out your goal marathon time.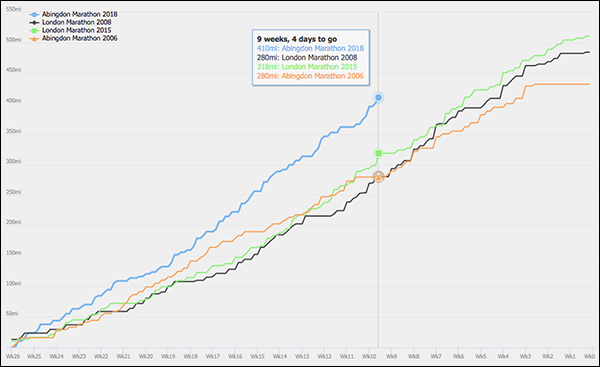 Pre-race Training Analysis
See your accumulated mileage in the weeks leading up to any event in your portfolio, and compare it to your other performances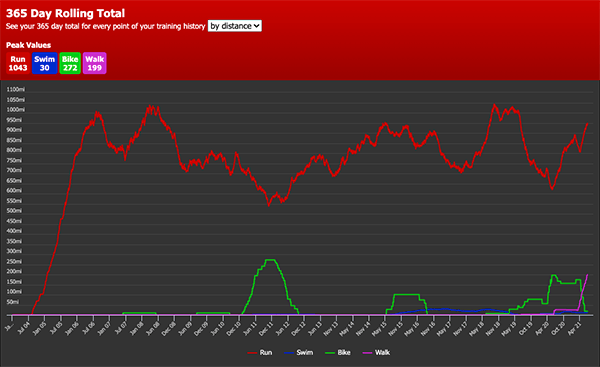 Your 365 Day Totals
Peaks and troughs in training aren't easy to find. Unless you use this graph. Find out what your peak training volume really is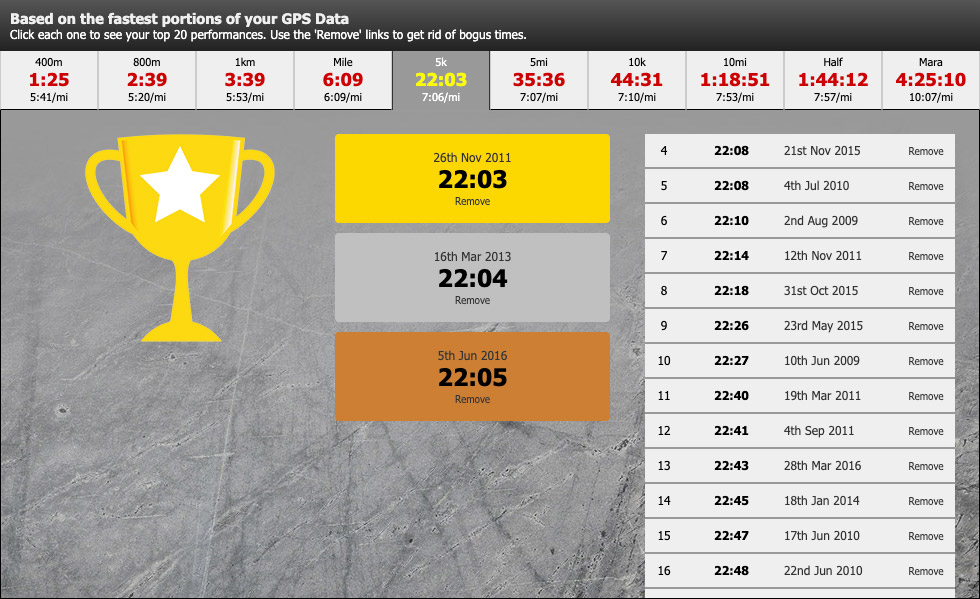 Benchmarks
See the fastest portions from all your training runs. Filter by time to give you recent bests to aim at. Every distance from 400m to marathon.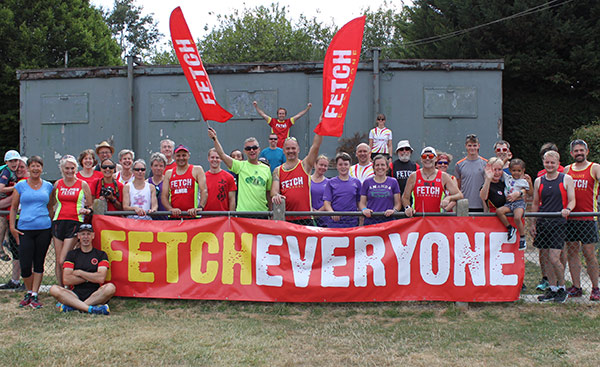 Fetch Everyone Running Club
Join our UKA-affiliated club for event discounts, London Marathon ballot places, the chance to get funded for coaching qualifications, and a warm feeling inside.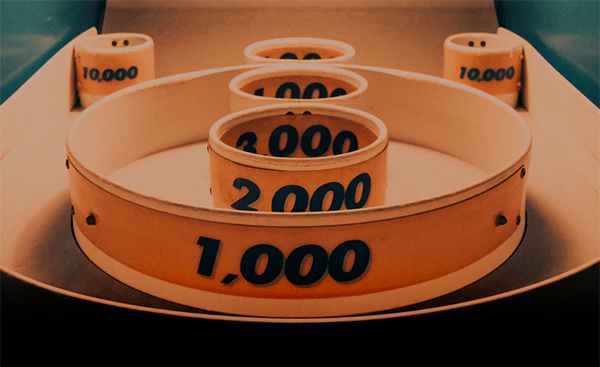 Annual Distance Targets
Set your run, bike, swim and walk goals and monitor your progress against your friends.