Welcome To Fetcheveryone
Our awesome training log doesn't hide its best features behind a paywall. Search thousands of events, get advice, play games, measure routes, and more! Join our friendly community of runners, cyclists, and swimmers.
Click here to get started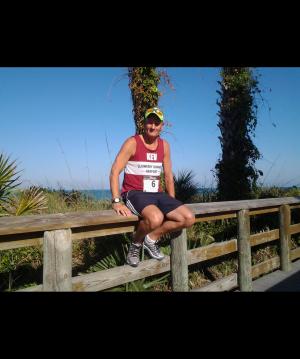 There We Are Then
M60
About
Bests
All Races
Pics
Mileage
Training
Races
122
Miles
24261
Miles
0
Miles
1797
Miles
104
About Me

football referee and retired policeman who keeps fit by running anywhere, loves cross country with his trusty mutt BOD. Runs with Lliswerry Runners Newport and South Wales Police. Best running advice RETIRE Early and just Run!
Random Q&A
See your Q&A
What's your favourite thing about Fetcheveryone?
stats
Recent Blogs
This user has not published any recent blogs
Recent Training

26th Sep

General
3.8mi
1:24:02

25th Sep

General
5.6mi
1:52:58

25th Sep

General
3.1mi
27:45

24th Sep

General
6.7mi
55:56

23rd Sep

General
6mi
53:40
| 12 Month Benchmarks | Run | Bike |
| --- | --- | --- |
| Mile | 6:23 | 4:57 |
| 5k | 21:01 | 18:12 |
| 5mi | 40:14 | 58:36 |
| 10k | 49:56 | 1:07:40 |
| 10mi | 1:30:28 | 0 |
| Half | 2:12:10 | 0 |
Recent Pictures

Show more
Recent Threads
This user has not joined in with any threads recently