fetcheveryone - Blog

Add blogger to your favourites
|
See list
Fetchpoint

(London and Milton Keynes!)
What an awesome (and knackering day) yesterday!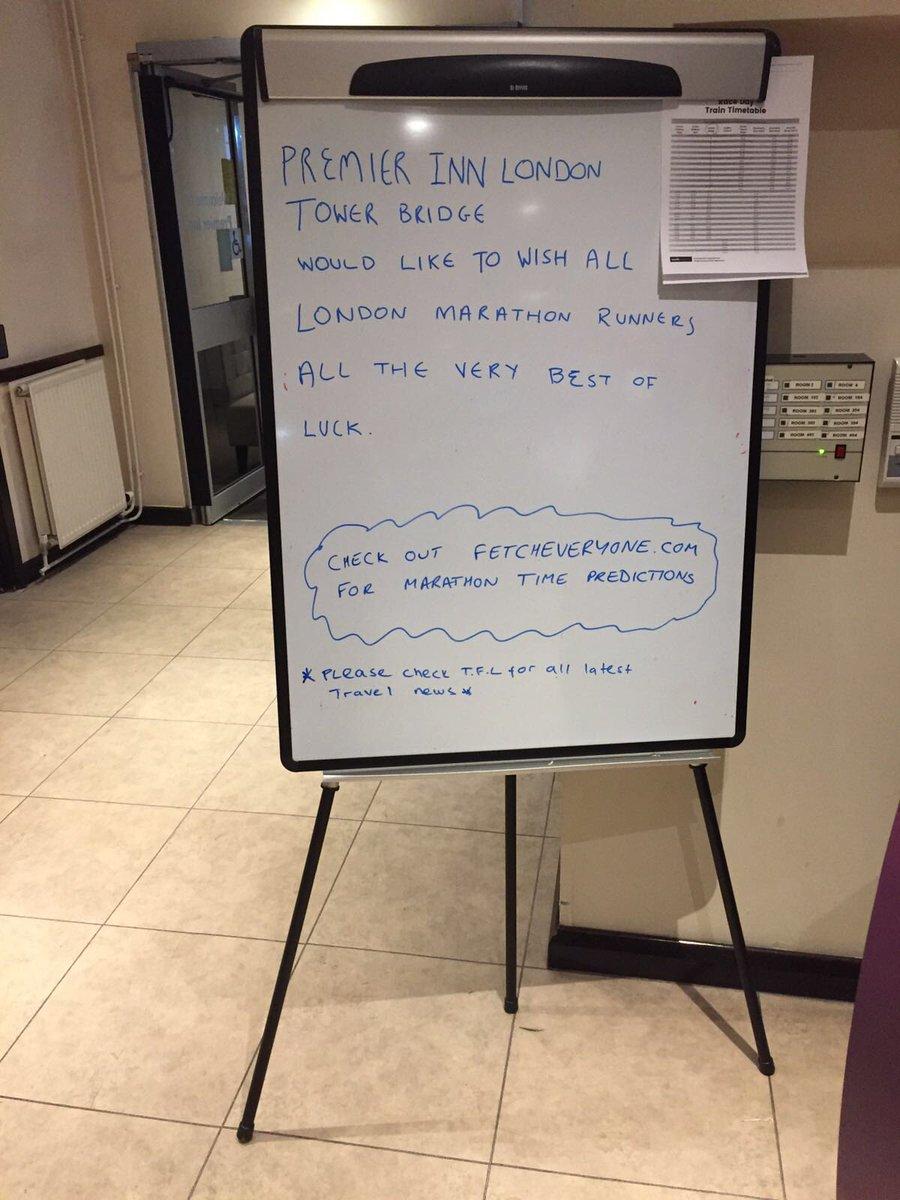 We woke up at 6am to get breakfast with the runners, then wheeled our suitcases full of oranges, jelly babies and flat coke across to The Highway to set up our patch at mile 22. Tower Bridge was already quite busy with 4-5 different charities setting up their flags and balloon arches - so we were a bit nervous about making sure we got the spot we wanted. I quite literally melted two of the wheels off my suitcase.

Luckily our bit of the road was quiet, so we were able to pick two good trees to stake out our territory. We had the bright idea of using a bit of string to make a little barrier to keep the muggles out - and it seemed to work really well. After a bit of faffing about, we chose a good spot for the banner, and sweet-talked the volunteer crew who were setting up the official signage to leave us a 16ft gap



Kwala was first on the scene, and immediately went off to the Texaco to get us all a much-needed coffee. Bint, PaulaMc and a passing Roobarb followed shortly after, and with Garfield following up with the bag of

Fetchpoint

supplies, a formidable early crew set about assembling our camp for the day.

Last year, we tied lots of our balloons to the fence, which proved to be too tempting for lots of the passing children - so this year, we made them cry by stringing them up between the trees (the balloons, not the kids). I'm pleased to say there were two on hand at packing up time, so we gave them all the balloons they could carry.




The Fetchies kept on coming - too many to name them all, although I will try to put you all in my stickerbook

(or add me, and I'll add you back). Soon we we'd filled the fence, and were three people deep! The elites and chairs came through, and we gave them all a holler - but I don't mind saying, I'm in it for the rest of us.

I really love that moment when a friendly face emerges from the soup of runners. I was almost at the leading edge of our group, so I would yell "incoming" every time I spotted someone. The volume would go through the roof, and the smiles and impromptu celebrations from the starring runner always brought with it a huge endorphin rush on both sides of the fence.

Before very long, the front runners came back past us, and we were having to focus on two streams of traffic going in opposite directions. I got some great high fives early on from some of our front runners, who despite not slowing down from sonic speed made it clear that they appreciated our presence



The trickle became a rush, and we started handing out our oranges - it was like being attacked by fruit-loving locusts

I was yelling and pointing and gesticulating at Fetch and non-Fetch runners so much, and getting so excited that I couldn't get my words out. I was on top of the moon



Seven hours after the race began, and ten hours after we'd arrived at

Fetchpoint

, we called it a day, after seeing our final runner go past. The aforementioned kids were happy to tidy up the balloons, or at least to take responsibility for littering them elsewhere - and we made our way with weary bodies to The Chandos for a quick pint and a catch up with more Fetchies.

Knackered and hungry, we got back to our hotel at about 7ish, and I sank into a chicken curry and a pint of San Miguel, before one last drag-trundle to the hotel room, and bed.

I won't attempt to list any of the people I saw, because (a) I'd be here a long time, and (b) I don't want to miss anyone out - but I can say that I very quickly got really quite jealous of you all, hoovering up the marathon experience, and on your way to collect your medals, and goodies. You'll have your memories too - but I'm not jealous about that, because I've got some great ones as well!

We're doing another

Fetchpoint

, at Milton Keynes Marathon - on May 1st. It may not be so big, but it will be just as earnest. In customary fashion, we'll be hanging out just after the 22 mile marker, with the Fetch banner. If you're running, or if you'd like to come along and hang out for a few hours, we'd love to see you. We'll be on a nice grassy area, so bring a chair - and I'll bring a gazebo in case it rains. Join this group if you're interested, and I'll update you closer to the time.

Link (roll over me to see where I go)
Click here to suggest this blog for today's highlights.
I think my arms are longer than they used to be. I've just lugged this case, and the enormous banner from Tower Bridge tube to the deceptively far away Tower Bridge Premier Inn.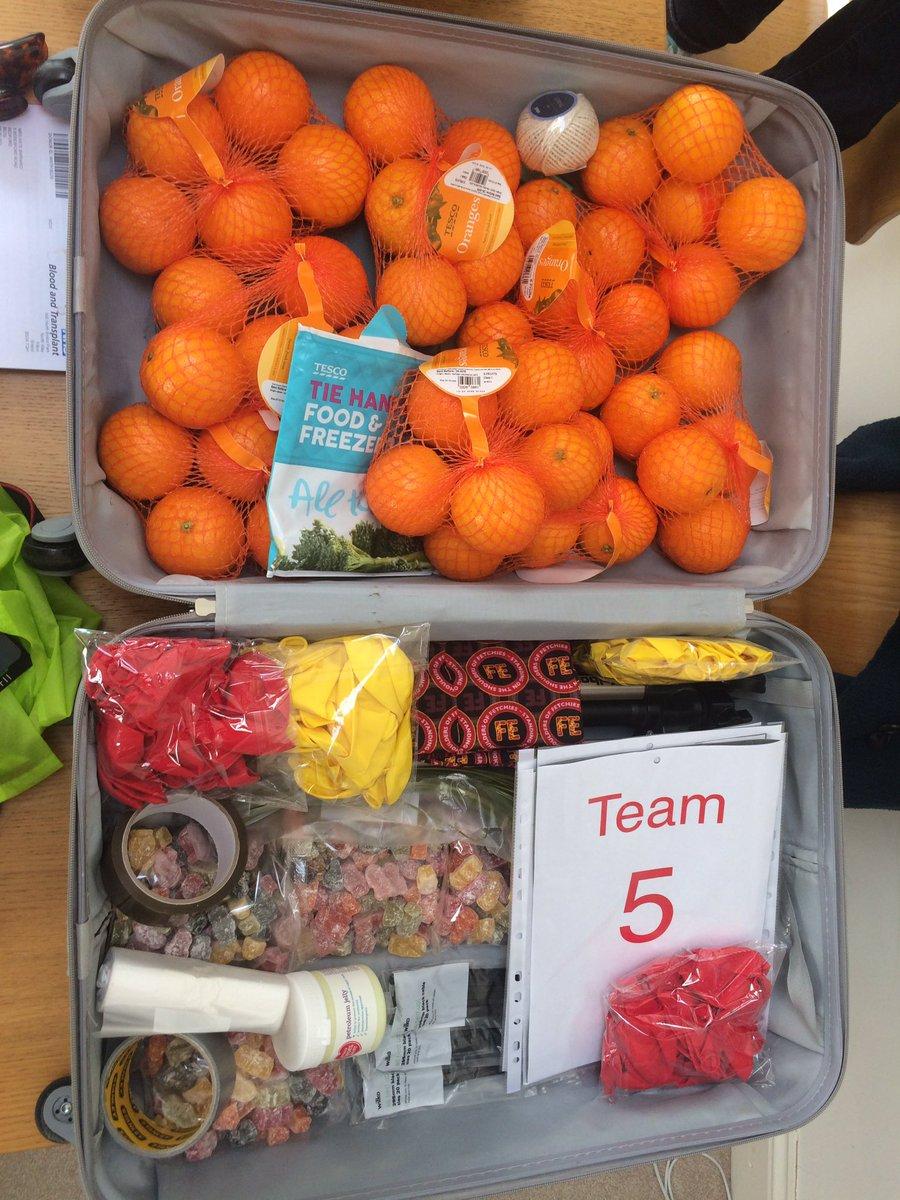 Despite temporary knackeredness brought on by a pretty lame train ride, we are still excited about what lies ahead. Tomorrow morning, we'll be joining the runners for a very early breakfast, then taking our cases on the second leg of the journey, across to The Highway. Our plan is to get there for about 7.30am, to get our banner set up, and stake out the ground for

Fetchpoint

. We have plans involving string and tripods to rope the area off to protect it.

For now though, we are just chilling. If there's anyone reading this who needs a bit of company tonight, you're welcome to come and hang out with us - we'll do all we can to keep you calm



More news later - but before you go, check out this awesome hotel art - in particular the rather special alignment.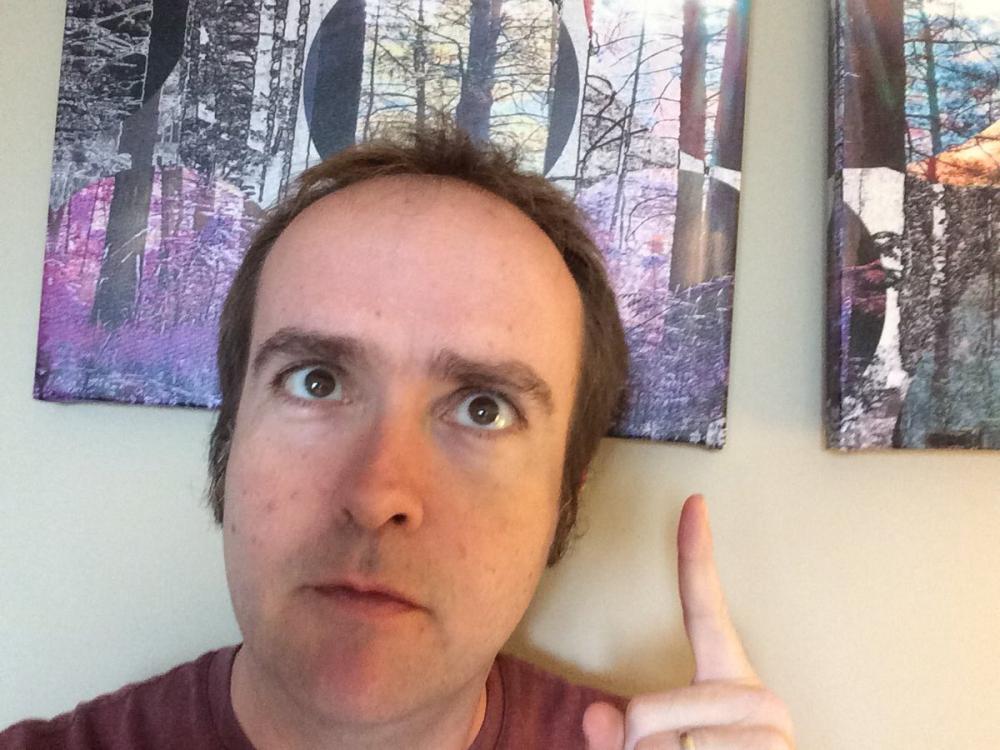 Click here to suggest this blog for today's highlights.
Click here to suggest this blog for today's highlights.
We're here

The man has just come onto the stage, and he's doing the opening chit-chat. Breathless optimism.
Click here to suggest this blog for today's highlights.
Tonight Katie and I will be putting on our best frocks, and heading to "The Running Awards" at the O2. We're in a shortlist of 12 in the "Best Online Running Community" category.

To me, the amazing thing is not that we're in a shortlist, or that I get to see Katie in a frock (which is undeniably a treat that I am forever thankful for), but the fact that we are still here, and looking forward to the future with breathless optimism



It's been a little over four months since I was Given The Opportunity to run FE independently. Despite those first few days when it felt like our world had turned upside down, I've felt the sort of sureness and confidence in everything that we have built together, that frankly, it feels like I've already won something far more important.

I got an email from the organisers of the event, asking if we were coming - and my initial reaction on looking at the prices was a 'no'. The money that FE generates comes from our advertising, but also largely from you, lovely voluntary subscribers - and it didn't feel right or necessary spending it on this sort of thing. But my initial refusal was met with the offer of a bit of discount, and so for the still not-inconsiderable sum of £100+VAT, Katie and I decided that we'd give it a go. If nothing else, there will be lots of other people from the running business community there, and it would be good to say hello to them.

Yeah, that's right - running business. It is, these days - and I guess I should count myself amongst them, even if my empire is such that I sometimes withhold from making a phone call until the washing machine's finished.

So (sorry Sharkie) if we don't come away with anything tonight, it won't matter - because I know that what we have here in our corner of the internet is what makes a difference. It's always lovely when people tell me about the stuff they've done through the site, or the people they've met - but I feel like I've got just as much and more. And I am really very grateful to Everyone.

The awards ceremony starts at 10, and our Tesco Value Tickets mean we don't get to go in until 9.30 - but if you're around and would like to follow our progress, I'll be tweeting some updates @fetcheveryone



Thank you. I mean it.


Click here to suggest this blog for today's highlights.
Today I'm making a vlog about donating blood, on behalf of the NHS Blood Donation Service

I'll be filming the donation process, so you can see what it's like, and I'll be recording my training over the next week, to see what sort of impact it has when you give away a pint of your oxygen-carrying juice.

It would be great to collect together your comments about whether you donate (and reasons why you may not be able to, or have chosen not to), and any questions you might have about the process etc. I'll try to cover them in my video

Click here to suggest this blog for today's highlights.
If you want a Fetch hoodie, please join this group:

Link (roll over me to see where I go)

Assuming I get enough people, I will place an order on the 17th April, so will hopefully be posting hoodies out before the end of the month. They'll be £30-£35 depending on how big a batch I can justify getting.


Click here to suggest this blog for today's highlights.
Updated Training Home Page
This is the page you get when you click 'Train' in the menu. Here's the old version (left) and the new version side by side:




Notes on the big changes:

1) the introductory paragraph no longer shows for people who have started to use the training log.
2) the 'import' links slide open when you tap the shiny green 'add training' button
3) the lifetime mileage totals have been made a bit smaller, and put into the bar at the top.
4) click the lifetime totals, and they cycle through your annual totals (new), your monthly totals (new), and then your running training league position.
5) planned sessions is only visible when you've got planned sessions.
6) Recent entries and graph much closer to the top.
7) The run categories (e.g. tempo,

intervals

) in the recent entries are clickable, and lead to a new page where you can see your last ten runs in this category, complete with a pace distribution.
8) Little up/down arrows on the weight form.

I think that's everything. The comments on my previous blog were very useful, as were your poll responses. As far as I'm aware, I've not removed any features from this page, just adjusted them according to your

feedback

. Feel free to leave more comments.
Click here to suggest this blog for today's highlights.
I am planning to shuffle this page around a bit:




Reason being, I think it's a bit crap at the moment

Like most long-term users of the site, I've got a fairly good idea of what the training log is about, so the introductory paragraph seems redundant. I'm not planning ahead with my training at the moment (other than Link (roll over me to see where I go) ) so that training plan area isn't doing anything other than making me scroll past it; the boxes are clunky and don't line up nicely; those totals in the top-right boxes feel like they're just filling too much space; and in fact generally, it feels like there's a lot of wasted space up top before I get to anything useful - which for me is my recent runs, and a quick look at the summary graph. I also think it would be useful to include links to things like Project Joker here - and maybe feed back a little bit towards forum threads that focus on training.

If you can spare thirty seconds to help me get a steer, I've done a poll where you can pick your one favourite feature of the page. Link (roll over me to see where I go)

If you've got longer than that, and fancy leaving me some comments about where I can go with this page, that'd be great.
Click here to suggest this blog for today's highlights.
Click here to suggest this blog for today's highlights.
Twitter
@kateramsay @katiethephysio

came up with the idea :-)

7:29pm, 27th Apr 2017

@kateramsay

Yesterday morning :-) Yep, we fished the door keys out through the letterbox using an Elvis magnet.

#elvishasleftthebuilding

7:25pm, 27th Apr 2017

Laptop crash updating OS; cold water tank leak has progressed from from *drip*,<pause>,*drip* to *psssssssss*. One of those days :-/

7:23pm, 27th Apr 2017

#codeclub

today :-)

https://t.co/Dswd8NFjOQ

5:57pm, 27th Apr 2017

@DawntPotter

Of course - nice one :-)

8:50am, 27th Apr 2017

@HayleyHamster @UKRunChat

have a look at

https://t.co/Yn2iKGh7IU

9:17pm, 26th Apr 2017

@egroeg101 @LondonMarathon

Nice :-)

1:52pm, 26th Apr 2017

@wolves1977

give us a wave next time, and we'll give you a roar :-)

1:51pm, 26th Apr 2017

Member Of The Month Interview with .B.

https://t.co/Y3NNJNakLc

11:30am, 26th Apr 2017

Marathon done? How did your time compare to our calculator?

https://t.co/RaFkfz3WvW

11:16am, 26th Apr 2017