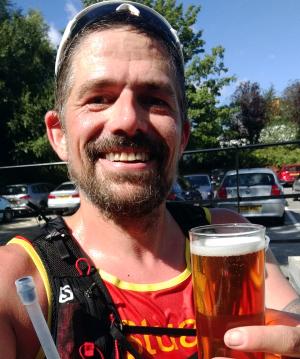 StuH
M45
About
Race Times
All Races
Mileage
Training
Races

170

Miles

6670

Miles

912

WAVA

62.25%

Mile

6:30

5k

22:46

5M

41:04

10k

47:33

10M

1:20:09

Half

1:43:41

Mara

3:46:27
About Me
Started running 2014 (after a brief foray in 2009). Gradually increasing mileage, three halves in 2015, first marathon (Brighton 4:15) in 2016.
Love parkrun!

Brighton again for 2017 and I WILL go under 4 hours! - DONE!
Followed by Geneva marathon 4 weeks later - Quicker again!!

Then who knows, ultra? autumn marathon? - Maybe next year for the ultra, Abingdon marathon this autumn. 3:46

Signed up for two ultras next year, Punchbowl and Brecon Trail Challenge plus Endure24 solo!
Race Standard

Swordfish (57)
Groups
This user is a member of
100 miles a month - the 2015 edition
,
100 miles a month in 2017
,
100 miles a month in 2018
,
100 miles in a month? The 2016 group
,
1500 in 2017
,
1500 miles in 2016
,
1500 miles in 2018
,
Conquercise Game
,
Fetch App
,
Fetch Cap
,
Fetch real ale drinkers (FRAD)
,
FetchPoint Game
,
Garmin Forerunners
,
GPS Users
,
Heart Rate Training
,
New Batch of Fetch Vests
,
New Fetch Game
,
NoMansLand (20-25min) 5k runners
,
parkrun
,
Project Joker
,
Sub 4 Marathon
,
UTMOST