Welcome To Fetcheveryone
Our awesome training log doesn't hide its best features behind a paywall. Search thousands of events, get advice, play games, measure routes, and more! Join our friendly community of runners, cyclists, and swimmers.
Click here to get started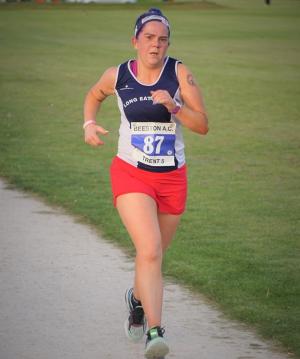 Bag
F40
About
Bests
All Races
Mileage
Training
Races
19
Miles
10332
Miles
1
Miles
442
Miles
2
About Me

Hi my names Carrie aka Bagsy! First started running to lose weight for my wedding but then got addicted and joined a club and 4 years later still going for it
Random Q&A
See your Q&A
This user has not completed any responses.
Recent Blogs
This user has not published any recent blogs
Recent Training

27th Sep

General
6mi
1:07:21

26th Sep

General
2.8mi
45:04

25th Sep

General
4mi
46:19

22nd Sep

General
10.4mi
1:43:35

22nd Sep

General
3.3mi
35:07
12 Month Benchmarks
Run
Bike
This user has chosen not to share training detail.
Recent Pictures
No pictures shared
Recent Threads
This user has not joined in with any threads recently