Beginners Programme
Who can you inspire this year?
Every January it's the same thing. The 'New Year, New You' propaganda is everywhere, and sales of sit-up machines, gym balls, and juicers reach their annual peak. Millions of former armchair athletes burn brightly in a firework display of enthusiasm and optimism.
By the time February comes, it's a completely different story. The supermarkets stick Valentine's hearts on everything, but the notion of a healthy heart is shunted into the bargain bin, and a healthy lifestyle is once again shelved in favour of three-for-two on chocolate eggs. Apathy, injury, and the latest Danish crime drama all help us forget our bold ambitions for another year.
It's tempting for us as regular runners to see this as an annual ritual, and something that only happens to the sofa-ridden. But we are not that different. We plan brutal assaults on our personal bests; we promise ourselves that we'll do regular speedwork; or improve our flexibility; or volunteer more at parkrun; or any number of things that we are just as capable of forgetting as we sink back into well-worn behaviours.
Somewhere inside, most of us have ambitions to improve ourselves, even if we sometimes struggle with the execution. But rather than searching for the hero inside ourselves, why not try looking elsewhere? How about the sofa? As experienced runners, we have a fantastic opportunity to help our sofa-dwelling cousins to explore the benefits of running - and it's amazing how inspiring it can be to see someone do this.
Recently I started a small beginners group at my son's school. In five weeks, my intrepid group of runners have battled their way to the point where they can now run for 20 minutes - and they're already talking about tackling longer distances once they've conquered 5k. If I'm struggling on a long run, or during a speed session, they often pop into my head. They give me the nudge I need to persevere, reminding me that I'm not the only one pushing my limits. I started out by trying to help other people to find their way towards running, and in doing so, I've found that spirit reflected back at me.
Even if you're only capable of running a few miles, a few times a week, you'll have picked up a surprising amount of useful stuff that can help a new runner overcome those early barriers. And as a community of over 70,000 runners, we have a huge potential to reach out and inspire the people around us. So the challenge to you in 2015 is not to find a new you, but to help someone else find a new them. Point your friends, family and colleagues at our Beginners Programme and do your bit to help encourage them to find their potential.
The Fetch Beginners Programme is designed to support and encourage new runners. At its core is the NHS Choices Couch to 5k plan - nine weeks of careful build-up that begins with just eight minutes of running, safely airbagged inside a 25 minute walk. Added to that, I've built a simplified version of our training log, so that new runners can track their progress without being overwhelmed with options. And the Fetch community plays its part too, with a collection of useful tips contributed by members, and a support thread where even the simplest of questions are welcomed.
This is our goal for 2015, dear Fetchies. Let's see just how many people we can bring to running, and the impact that their inspiration has on our own goals. Share your plans for introducing beginners in the comments box below, or write a blog at any time with the title 'Beginners', to let us know how you're getting on. Good luck!
If you enjoyed this article, please share it with your friends: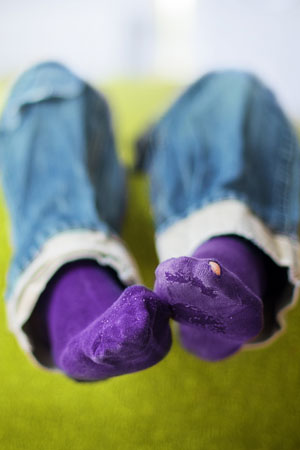 Pic: Elisabeth Schmitt / Getty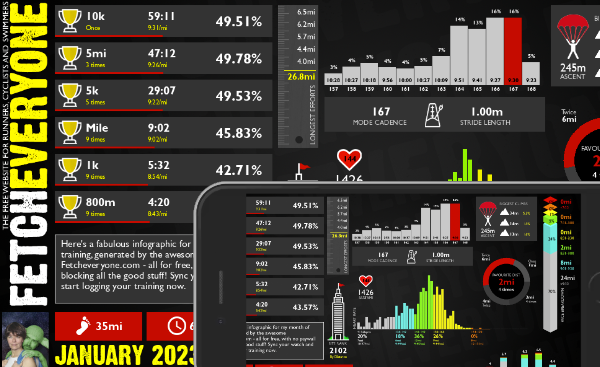 Monthly Summary
A brand new shareable infographic showing a colourful breakdown of your training month.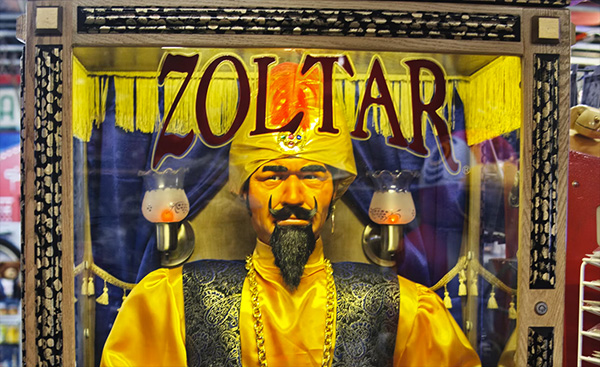 Marathon Prediction
We delve deeper to give you greater insights when working out your goal marathon time.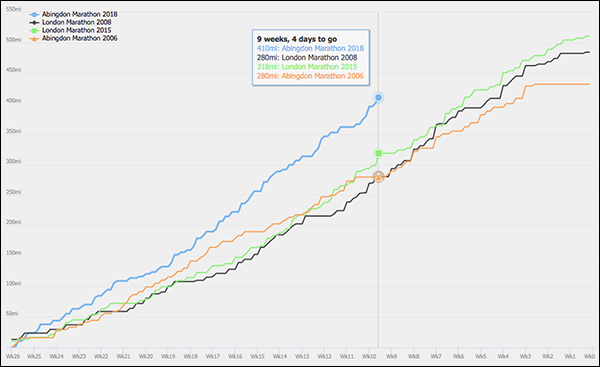 Pre-race Training Analysis
See your accumulated mileage in the weeks leading up to any event in your portfolio, and compare it to your other performances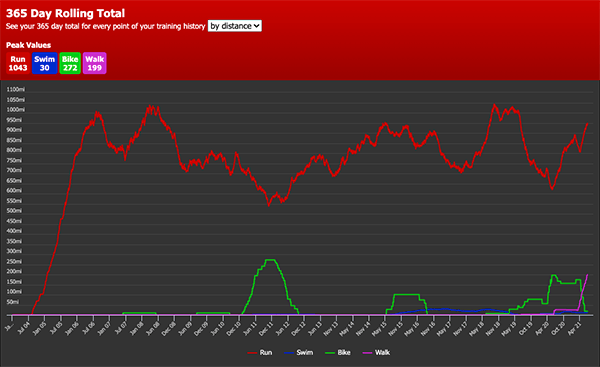 Your 365 Day Totals
Peaks and troughs in training aren't easy to find. Unless you use this graph. Find out what your peak training volume really is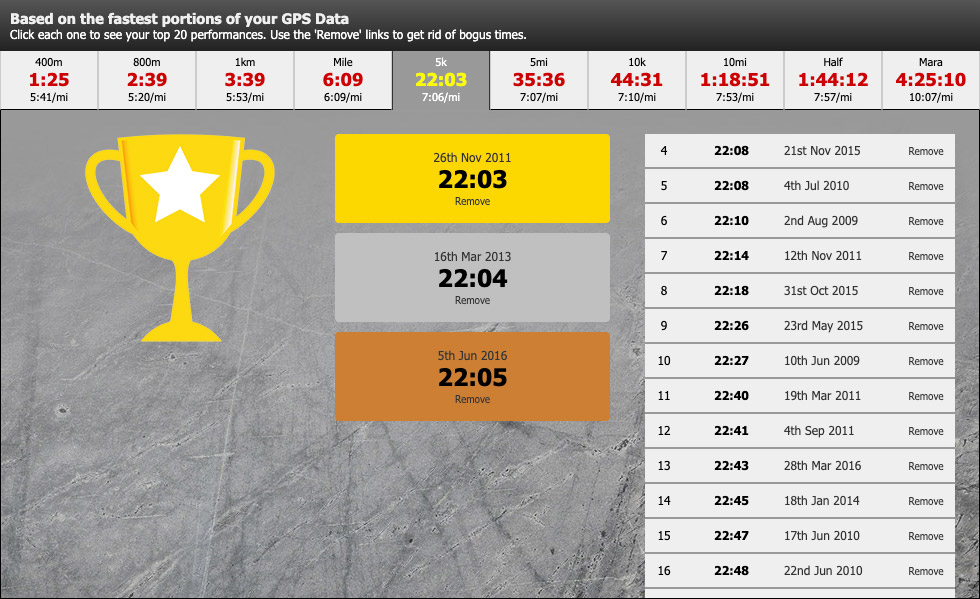 Benchmarks
See the fastest portions from all your training runs. Filter by time to give you recent bests to aim at. Every distance from 400m to marathon.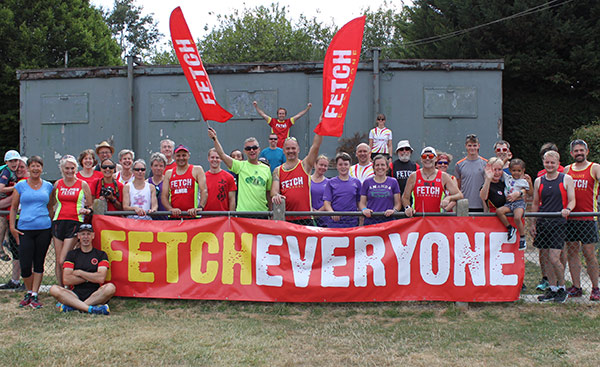 Fetch Everyone Running Club
Join our UKA-affiliated club for event discounts, London Marathon ballot places, the chance to get funded for coaching qualifications, and a warm feeling inside.