Welcome To Fetcheveryone
Our awesome training log doesn't hide its best features behind a paywall. Search thousands of events, get advice, play games, measure routes, and more! Join our friendly community of runners, cyclists, and swimmers.
Click here to get started

Mascott is a
Fetch Supporter!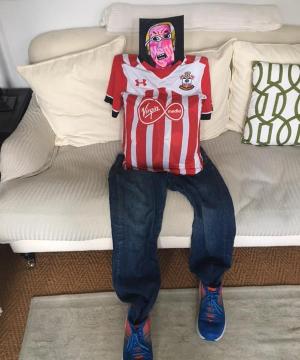 Mascott
M45
About
Race Times
All Races
Mileage
Training
Races

51

Miles

5818

Miles

23

Miles

66

5k

21:25

5M

34:20

10k

44:43

10M

1:28:51

Half

1:37:03

20M

3:03:13

Mara

3:47:54
Describe your ideal run, ride or swim.
On holiday, wherever that maybe, coming over a headland perhaps, and catching a new view that takes your breath away. (if there's any to take way that is!)
See more responses to this question
What's the biggest challenge that awaits you?
Life. But- whatever the challenges that pop up, they are only manageable because I run. That head clearing space, sense of mental well being that my runs give me means I can face whatever comes along. I terms of running- can I get close to PBs at 48
See more responses to this question
What's your favourite thing about Fetcheveryone?
The data, games, and forum are so interesting, you have an excuse to think about running long after you should be doing something else. The Forum is full of helpful, friendly, positive support and great insight!
See more responses to this question
How do you pick yourself up when you need to?
Go for a run - work through what I need to - park what I can't change- get on with the day.
See more responses to this question
What's the best bit of advice that you would give to new runners, bikers and swimmers?
Keep your running personal to you, adjust it to what makes you happy. Make sure you re- assess every so often. Do you want to race?go faster? Longer? Trails, Ultras, Parkrun? With a mate? Solitude? Run Streak? If you're gonna do it, do it for you
See more responses to this question
About Me
Mostly run in Kent/ Sussex, more of a road runner, but have dabbled in getting muddy too!
Currently on a running streak since 22/04/14
Update!
Streak endend in Feb 2019, 1776 days
Currently streak three started 31/12/2019
Moving away from road runs, towards trail running now!
And getting decidedly slower! Who cares!
Member of the Month
Is this person training well, or maybe making a great contribution to Fetch?
Nominate them for our monthly award
, and one lucky winner gets a prize from our lovely sponsor!
sponsored by