Welcome To Fetcheveryone
Our awesome training log doesn't hide its best features behind a paywall. Search thousands of events, get advice, play games, measure routes, and more! Join our friendly community of runners, cyclists, and swimmers.
Click here to get started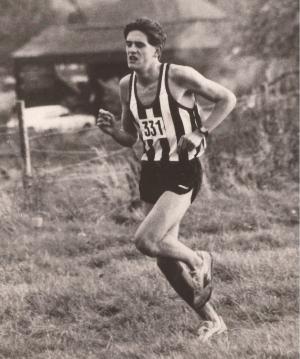 cramp23M
M45
About
Race Times
All Races
Mileage
Training
Races

52

Miles

7246

Miles

10

Miles

299

WAVA

75.34%

5k

17:59

5M

29:55

10k

37:56

10M

1:08:27

Half

1:26:22

20M

2:27:40

Mara

3:37:09
About Me
was recently named within an online running article titled 'wasted talent' - after a successful youth I just chose to watch tv and eat pizza after work - and this seemed to last an unhealthy 10 years - until 2006 when a friend suggested the london marathon - two half hearted attempts passed and then the children arrived - starting to develop an even fatter tum at the start of 2010 the need to train seriously again was paramount - a summer of marathon prep has resulted in a superb 23M (+ a cramp induced 3.2M hobble to the finish) - but the fire has been lit again within and the plan now is to return to those childhood 10k's, and look to do myself proud in those 'new' age categories that litter the racing world
Member of the Month
Is this person training well, or maybe making a great contribution to Fetch?
Nominate them for our monthly award
, and one lucky winner gets a prize from our lovely sponsor!
sponsored by