Welcome To Fetcheveryone
Our awesome training log doesn't hide its best features behind a paywall. Search thousands of events, get advice, play games, measure routes, and more! Join our friendly community of runners, cyclists, and swimmers.
Click here to get started

Benny Turbo is a
Fetch Supporter!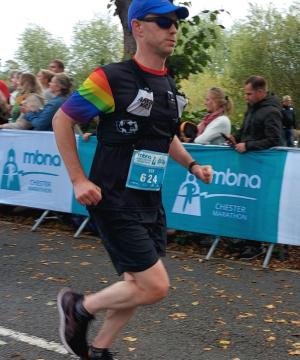 Benny Turbo
M40
About
Race Times
All Races
Mileage
Training
No clubs listed.
Races

135

Miles

4952

Miles

151

Miles

497

5k

19:31

10k

41:13

10M

1:20:19

Half

1:40:40
About Me
Been running now for about ten years, on and off, more on than off I'm pleased to say 😁 I really enjoy it, as well as swimming. Not the most sociable runner but I was volunteering for my local parkrun and getting to know more runners but then lockdown happened and ruined it. I really miss parkrun and races. When all this Covid stuff is over I will join a club. I hit my target of 1000km in 2020, now I'm going to do 1000mi in 2021.
Current Status
Just entered the Great North West Half Marathon, first race in over a year!! Really looking forward to it
Member of the Month
Is this person training well, or maybe making a great contribution to Fetch?
Nominate them for our monthly award
, and one lucky winner gets a prize from our lovely sponsor!
sponsored by