Welcome To Fetcheveryone
Our awesome training log doesn't hide its best features behind a paywall. Search thousands of events, get advice, play games, measure routes, and more! Join our friendly community of runners, cyclists, and swimmers.
Click here to get started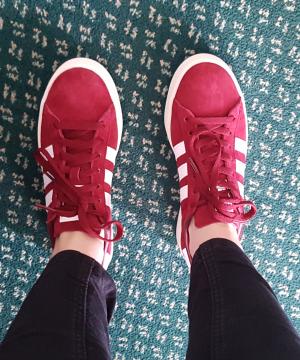 Love Lettuce
FS
About
Race Times
All Races
Mileage
Training

Love Lettuce supports Fetcheveryone!
Find out how here
Races

32

Miles

2062

Miles

16

Miles

220

WAVA

62.93%

5k

23:31

5M

45:05

10k

49:18

10M

1:24:41

Half

1:53:42

20M

3:05:35
Describe your ideal run, ride or swim.
A gently undulating trail run, preferably on the coast
See more responses to this question
What's the biggest challenge that awaits you?
Getting back to the kind of running fitness I had in my 20s. I reckon I can take time off those PBs...
See more responses to this question
What's your favourite thing about Fetcheveryone?
Just one thing? Where to start...I love how comprehensive the training log is - so many analytical possibilities...The people are nice too.
See more responses to this question
How do you pick yourself up when you need to?
Eat industrial quantities of liquorice
See more responses to this question
What's the best bit of advice that you would give to new runners, bikers and swimmers?
The second mile is always the worst, so hang in there and wait for the chemicals to kick in!
See more responses to this question
About Me
Love Lettuce is my favourite Lush face mask, not a reference to any kind of healthy lifestyle.

My mind loves running, but sometimes my body doesn't.

Any Fetchies coming to Guernsey: get in touch! I'm happy to do lifts to parkrun, suggest places to visit, etc.
Groups
This user is a member of
Conquercise Game
,
Engineering Department
,
FE SHOP - NEW STOCK
,
Fetch 15th Anniversary Shirts & Vests
,
Fetch Book Group Choosinators
,
Fetch NaNo-ers
,
Fetch Photographers
,
Fetch Social Runs
,
GPS Users
,
New Fetch Game
,
parkrun
,
Plodders
,
Swimmers
,
Swimming Hat of Awesomeness
,
Tattooed Fetchies
,
UTMOST
Member of the Month
Is this person training well, or maybe making a great contribution to Fetch?
Nominate them for our monthly award
, and one lucky winner gets a prize from our lovely sponsor!
sponsored by