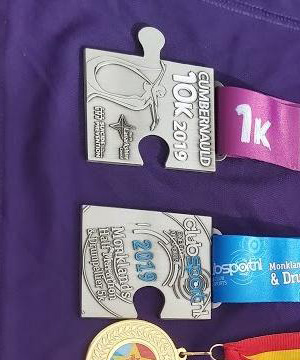 shyfire
F45
About
Race Times
All Races
Mileage
Training
No clubs listed.

Are you proud of this Fetchie?
Write them a letter
and we'll fmail it to them on Christmas Eve.

About Me
Reboot! Transformation camp, kettlebells, weights and gym classes until knees can take the strain. Head is in zone. Willpower engaged! Healthy eating and exercise is finally happening again. Numbers on scales are heading downwards

Trying not to get too excited that I might run again one day. Update 2 months in - big step closer - back at spin classes with standing hill climbs and sprints. Update 3 months in - 3 stone down. Now 4 months in and 4 stone .... still a way to go
Member of the Month
Is this person training well, or maybe making a great contribution to Fetch? Nominate them for our monthly award, and one lucky winner gets £70 of goodies from our lovely sponsor!
Click here to nominate
|
See current nominees