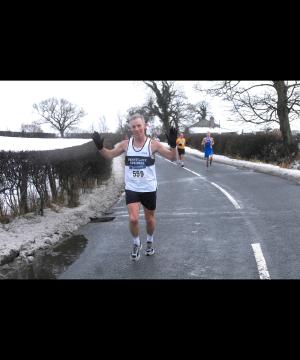 Pinno

M60
About
Bests
All Races
Pics
Mileage
Training
Races
141
Miles
13513
Miles
222
Miles
5
About Me

2022 brings me into my 16th year of logging my runs on FetchEveryone. This has been a great resource and has provided some much needed motivation at times. Great to see a few friends on fetch to add some competitiveness to our training runs. Not been a great start so far to 2022 for a load of reasons mainly around work commitments. I am hoping from April onwards to build the mileage up and get back into doing some road and fell races.

My other main interest is photographing races.

Checkout my Race Photogallery here:

flickr.com
Random Q&A
See your Q&A
This user has not completed any responses.
Recent Blogs
This user has not published any recent blogs
Recent Training

25th Sep

General
8.2mi
1:10:32

19th Sep

General
7.5mi
1:05:00

17th Sep

General
5.3mi
47:00

10th Sep

General
4.4mi
39:00

5th Sep

General
4.4mi
34:00
12 Month Benchmarks
This user has not recorded any benchmarks.
Read Everyone!
This is a little side project! Keep a record of all the books you have read, and share them with fellow Fetchies.
Add your books here