Welcome To Fetcheveryone
Our awesome training log doesn't hide its best features behind a paywall. Search thousands of events, get advice, play games, measure routes, and more! Join our friendly community of runners, cyclists, and swimmers.
Click here to get started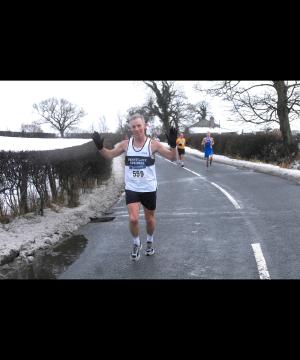 Pinno
M55
About
Bests
All Races
Pics
Mileage
Training
Races
141
Miles
13040
Miles
222
Miles
5
About Me

2021 brings me into my 15th year of logging my runs on Fetch Everyone. 2020's milage was the best I have done in the last 11 years. This year I am hoping to have a more consistent year of running and hopefully once Covid 19 cases reduce get back to some races and also taking some photographs of races.

Took up running by chance after finishing playing football in 2004 although used to run often as part on my football training. Started by doing a few local races with colleagues at work then got involved in some fell racing. Through some persuasion by a friend I joined a running club in South Liverpool - Penny Lane Striders.

My other main interest is photographing races.

Checkout my Race Photogallery here:

flickr.com
Random Q&A
See your Q&A
This user has not completed any responses.
Recent Blogs
This user has not published any recent blogs
Recent Training

6th Sep

General
2.5mi
25:00

29th Aug

General
4mi
33:00

Aug 2021

General
4.7mi
37:12

Aug 2021

General
4.2mi
36:00

Aug 2021

General
3.7mi
34:00
12 Month Benchmarks
This user has not recorded any benchmarks.
Recent Pictures

Show more
Recent Threads
This user has not joined in with any threads recently