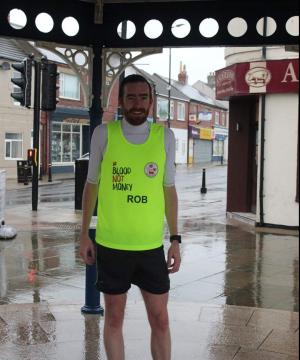 Roberto

MS

Northumberland
About
Bests
All Races
Pics
Mileage
Training
Races
127
Miles
9289
Miles
131
About Me

This user has not added a description.
Random Q&A
See your Q&A
This user has not completed any responses.
Recent Blogs
This user has not published any recent blogs
Recent Training

19th Aug

General
2.1mi
15:45

17th Aug

General
3.3mi
23:11

15th Aug

General
1.4mi
31:47

12th Aug

General
2.1mi
16:40

10th Aug

General
0.8mi
23:02
12 Month Benchmarks
Run
This user has chosen not to share training detail.
Recent Pictures

Show more
Read Everyone!
This is a little side project! Keep a record of all the books you have read, and share them with fellow Fetchies.
Add your books here