We don't hide behind a paywall!
Log and analyse training, find events, get advice, play games, measure routes, and more.
Join Fetcheveryone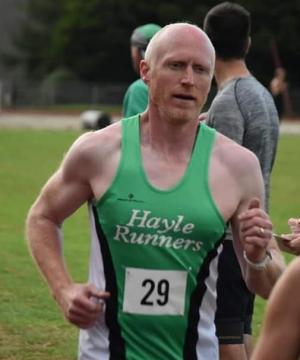 Wilding2004
M45
About
Bests
All Races
Mileage
Training
Races
53
Miles
4831
Miles
20
Miles
454
About Me

Hi. Started jogging at 39 in a bid to avoid being fat40 - and discovered that it wasn't that bad. Joined the local running club, and started entering races just after my 40th birthday.
Random Q&A
See your Q&A
What's the best bit of advice that you would give to new runners, bikers and swimmers?
Don't rush into too much too soon, build mileage slowly over weeks. For at 6 months, never do more than 1 speed session a week. Whatever pace you do slow recovery runs - slow down by another 45s/mile. Expect aches and pains as your body adapts.
Recent Blogs
This user has not published any recent blogs
Recent Training

27th Jan

General
1.1mi
9:46

27th Jan

General
3.1mi
31:00

27th Jan

General
2.4mi
19:09

25th Jan

General
8.5mi
1:12:26

24th Jan

General
1.2mi
26:28
| 12 Month Benchmarks | Run |
| --- | --- |
| Mile | 5:49 |
| 5k | 19:15 |
| 5mi | 31:52 |
| 10k | 39:46 |
| 10mi | 1:05:00 |
| Half | 1:46:07 |
Recent Pictures
No pictures shared
Recent Threads
This user has not joined in with any threads recently