Welcome To Fetcheveryone
Our awesome training log doesn't hide its best features behind a paywall. Search thousands of events, get advice, play games, measure routes, and more! Join our friendly community of runners, cyclists, and swimmers.
Click here to get started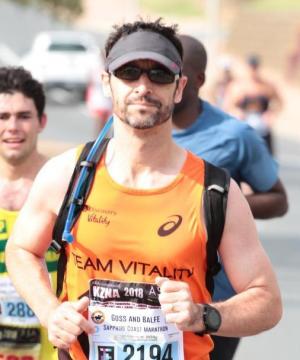 JetCo
M50
About
Bests
All Races
Mileage
Training
No clubs listed.
Races
18
Miles
5788
Miles
17
Miles
483
Miles
14
About Me

This user has not added a description.
Random Q&A
See your Q&A
This user has not completed any responses.
Recent Blogs
This user has not published any recent blogs
Recent Training

23rd Oct

General
5mi
46:45

21st Oct

General
3.5mi
33:09

17th Oct

General
5mi
44:59

14th Oct

General
3.2mi
30:22

9th Oct

General
3.9mi
36:12
| 12 Month Benchmarks | Run | Bike |
| --- | --- | --- |
| Mile | 6:26 | 2:27 |
| 5k | 22:22 | 9:39 |
| 5mi | 39:06 | 15:42 |
| 10k | 49:32 | 19:43 |
| 10mi | 1:27:51 | 31:59 |
| Half | 1:54:57 | 41:53 |
Recent Pictures
No pictures shared
Recent Threads
This user has not joined in with any threads recently