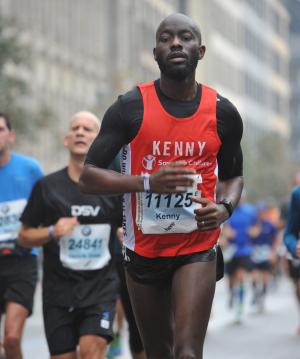 Slowkentrunner
MS
No clubs listed.
About
Race Times
All Races
Mileage
Training
I am fundraising for AbleChildAfrica
I am running the London Marathon 2018 in aid of AbleChildAfrica in order to help raise funds that give these disadvantaged children hope and relief
To make a donation, please visit:
https://mydonate.bt.com/fundraisers/kennyademolu
About Me
I started running 4 years ago to lose a bit of weight and basically caught the bug. I entered my first marathon in 2017 and subsequently registered for 5 more within the same year (something i won't be repeating in a rush.) Now i'm just concentrating on getting better, running smart and staying injury-free. I would love to see what i can achieve ..
Achievements
Races

8

Miles

1893

Miles

5

Miles

197

WAVA

65.55%

5k

20:40

Half

1:32:00

Mara

3:26:20
Current Status
Currently training for VMLM 2018
Member of the Month
Is this person training well, or maybe making a great contribution to Fetch? Nominate them for our monthly award, and one lucky winner gets £60 of goodies from our lovely sponsor!
Click here to nominate
|
See current nominees