Welcome To Fetcheveryone
Our awesome training log doesn't hide its best features behind a paywall. Search thousands of events, get advice, play games, measure routes, and more! Join our friendly community of runners, cyclists, and swimmers.
Click here to get started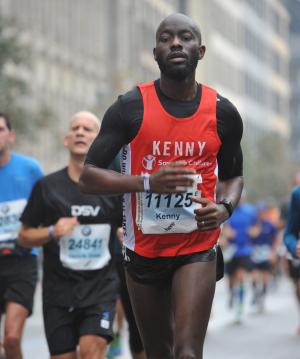 SKR
M40
About
Race Times
All Races
Mileage
Training
No clubs listed.
Races

30

Miles

9422

Miles

73

Miles

329

5k

18:27

10k

36:28

Half

1:18:28

20M

2:33:46

Mara

2:55:03
About Me
I started running 4 years ago to lose a bit of weight and basically caught the bug. I entered my first marathon in 2017 and subsequently registered for 5 more within the same year (something i won't be repeating in a rush.) Now i'm just concentrating on getting better, running smart and staying injury-free. I would love to see what i can achieve ..
Current Status
Recovering and planning for my next training cycle
Member of the Month
Is this person training well, or maybe making a great contribution to Fetch?
Nominate them for our monthly award
, and one lucky winner gets a prize from our lovely sponsor!
sponsored by