Welcome To Fetcheveryone
Our awesome training log doesn't hide its best features behind a paywall. Search thousands of events, get advice, play games, measure routes, and more! Join our friendly community of runners, cyclists, and swimmers.
Click here to get started

auburnette is a
Fetch Supporter!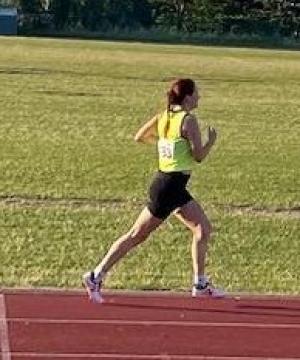 auburnette
F35
About
Race Times
All Races
Mileage
Training
Races

90

Miles

5704

Miles

17

Miles

175

Mile

6:47

5k

22:08

5M

38:57

10k

47:30

10M

1:27:20

Half

1:47:52

20M

3:19:02

Mara

4:01:52
Describe your ideal run, ride or swim.
Along the South West Coast Path, taking it easy, stopping to collect seaglass and ideally finishing somewhere near a beach where I can go for a swim.
See more responses to this question
What's the biggest challenge that awaits you?
Don't have anything in mind honestly... just interested in trying to be a good version of myself :)
See more responses to this question
What's your favourite thing about Fetcheveryone?
Everybody says the community but I mainly lurk...would it be terribly antisocial to say the training log?!
See more responses to this question
How do you pick yourself up when you need to?
Nothing wrong with a bit of a wallow sometimes. After a suitable period, go and do something which requires full concentration and leaves no space for rumination.
See more responses to this question
What's the best bit of advice that you would give to new runners, bikers and swimmers?
Don't enter that marathon after 6 months of running. Seriously, don't do it, you will get round but it will probably just frustrate/injure/demotivate you. Do it in a few years once you've focused on the shorter stuff.
See more responses to this question
About Me
Old school fetchie despite never really logging many miles. Started road running in 2006 with a half marathon. Thought it was great. Continued to run, slightly faster. And then slightly slower. And then very much slower because I got whooping cough and took the whole of 2012 off. Fell out of love with running for several years. Did Brighton marathon in 2014 but took til 2017 to really find my mojo again, the last few years have been my most consistent by far.
Member of the Month
Is this person training well, or maybe making a great contribution to Fetch?
Nominate them for our monthly award
, and one lucky winner gets a prize from our lovely sponsor!
sponsored by