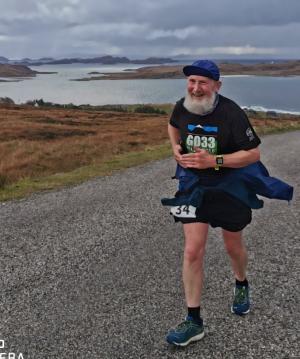 PeterFay
M60
About
Race Times
All Races
Mileage
Training
Races

106

Miles

6399

Miles

116

Miles

111

WAVA

65.35%

5k

24:20

10k

50:12

10M

1:27:13

Half

1:54:32

Mara

4:25:34
About Me
Started running later in life (53)So far clocked up 20 marathons, 30 odd halves, 5 ultras and a few shorter races. Will never be a front runner but generally get to finish line.
Race Standard

Great blue shark (62)
Current Status
Aiming for steady 100 mile/month and 1000 in 2018.
Member of the Month
Is this person training well, or maybe making a great contribution to Fetch? Nominate them for our monthly award, and one lucky winner gets £70 of goodies from our lovely sponsor!
Click here to nominate
|
See current nominees