Welcome To Fetcheveryone
Our awesome training log doesn't hide its best features behind a paywall. Search thousands of events, get advice, play games, measure routes, and more! Join our friendly community of runners, cyclists, and swimmers.
Click here to get started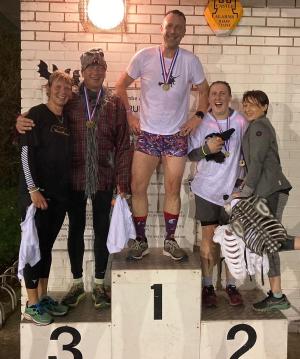 Kev Scone
M45
About
Race Times
All Races
Mileage
Training
Races

117

Miles

7254

Miles

2

Miles

87

Mile

6:45

10k

47:58

10M

1:19:50

Half

1:48:39

Mara

4:08:33
About Me
It's the insanity that stops me from going mad! Since taking up running in the summer of 2005 when i could barely run/walk for more than 10 minutes and partaking in my first race in march 2006 i have realised that there is so much more to life, i have met the most wonderful people in the world, Ive even completed a marathon (or 3!!), weeeeeeeeeeee, boing

Current Status
This is a lovely place once more

Member of the Month
Is this person training well, or maybe making a great contribution to Fetch?
Nominate them for our monthly award
, and one lucky winner gets a prize from our lovely sponsor!
sponsored by