Welcome To Fetcheveryone
Our awesome training log doesn't hide its best features behind a paywall. Search thousands of events, get advice, play games, measure routes, and more! Join our friendly community of runners, cyclists, and swimmers.
Click here to get started

Kazzaf is a
Fetch Supporter!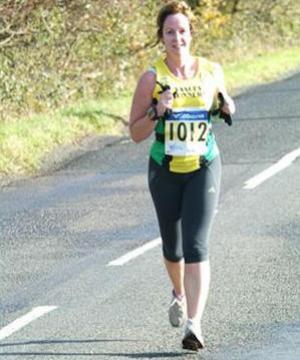 Kazzaf
F50
About
Race Times
All Races
Mileage
Training
Races

54

Miles

9316

Miles

11236

5k

23:27

5M

39:08

10k

49:03

10M

1:21:56

Half

1:50:45

20M

3:07:23

Mara

4:13:31
About Me
Started running in 2005 and soon joined Yaxley Runners.
Ran my first marathon in Dublin 2006, which I really enjoyed, the second was a disastrous
FLM
in 2008 and have yo-yo'ed ever since!
Had an ongoing achilles problem so spent much of 2013-2015 cycling, including a fantastic Lands End to John O'Groats ride. Unfortunately a collision with a car in 2015 affected my road cycling confidence so decided to try to improve on my running PBs.
Am now a good few years older but surprised to see that
WAVA
% in 2020 was my highest ever.
Looking forward to seeing what I can achieve in 2021.....
Member of the Month
Is this person training well, or maybe making a great contribution to Fetch?
Nominate them for our monthly award
, and one lucky winner gets a prize from our lovely sponsor!
sponsored by