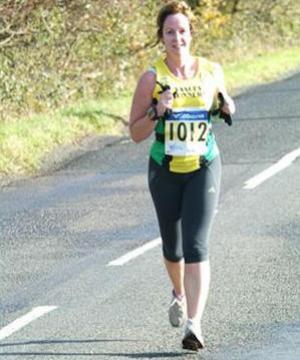 Kazzaf
F50
About
Race Times
All Races
Mileage
Training

Are you proud of this Fetchie?
Write them a letter
and we'll fmail it to them on Christmas Eve.

Races

47

Miles

5093

Miles

10148

WAVA

64.84%

5k

23:27

5M

39:08

10k

49:03

10M

1:21:56

Half

1:50:45

20M

3:07:23

Mara

4:13:31
About Me
Started running in 2005 and soon joined Yaxley Runners.
Ran my first marathon in Dublin 2006, which I really enjoyed, the second was a disastrous
FLM
in 2008 and have yo-yo'ed ever since!
Now spend more of my time cycling and last year was really pleased to complete Lands End to John O'Groats, something I never ever imagined that I would be able to do.
Enjoy taking part in the occasional local Sportive but would love to get back to being a proper runner again.....
Race Standard

Bonefish (58)
Member of the Month
Is this person training well, or maybe making a great contribution to Fetch? Nominate them for our monthly award, and one lucky winner gets £70 of goodies from our lovely sponsor!
Click here to nominate
|
See current nominees