Welcome To Fetcheveryone
Our awesome training log doesn't hide its best features behind a paywall. Search thousands of events, get advice, play games, measure routes, and more! Join our friendly community of runners, cyclists, and swimmers.
Click here to get started

WACA is a
Fetch Supporter!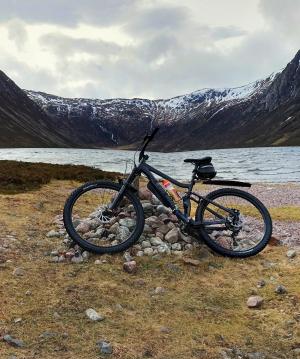 WACA
M50
About
Race Times
All Races
Mileage
Training
Races

286

Miles

11639

Miles

367

Miles

19790

WAVA

75.56%

5k

18:55

10k

38:00

10M

1:02:00

Half

1:26:45

20M

2:12:46

Mara

3:07:32

100k

11:31:00

40k

1:16:16

56M

2:55:59

112M

6:15:58

1500m

31:33

Mile

29:25

2.4M

1:09:22
About Me
Pocklington Runners runner. I like to stay fit, mainly because I like my food too much. Have been running since 2000 and have enjoyed the social side, entering some races early on, but its not been until recently when I have been caught up in the running circle at work that I have got a bit more competitive and have seen quite a few of my pbs drop considerably, which has been great fun and rewarding. Friendly rivalry, encouragement and the social aspects of the group has been inspiring and I have enjoyed it thoroughly. I hope it continues but running does take its toll physically if you overdo it and with work and family its a fine balancing line I'm sure many of you will agree with. Updated 26/01/2016: Well the training and racing have taken their toll and I have sore hips, a bad back (Spondiomyolosis). The diminishing hair and greying also, but these things have not stopped me trying, and I still go hard. My aim for 2016 is to do some great races and enjoy competing with friends. Some travel would be good and getting close to any pb would be right nice. Gotta keep pushing:-)
Race Standard

Lion (72)
Current Status
Keeping on going, though attaining race fitness is a difficult grail to find right now. Sore lower back real pain for stretching out like used to. Nice to get the bike out again;-) Keep on running....
Groups
This user is a member of
1000 miles in 2008
,
Conquercise Game
,
Edinburgh 2009 Racers List
,
Fetch Blood Donors
,
FETCH FELL RUNNERS
,
FetchPoint Game
,
GPS Users
,
New Fetch Game
,
Sub-3 hour marathon
,
Swimmers
,
UTMOST
Member of the Month
Is this person training well, or maybe making a great contribution to Fetch?
Nominate them for our monthly award
, and one lucky winner gets a prize from our lovely sponsor!
sponsored by