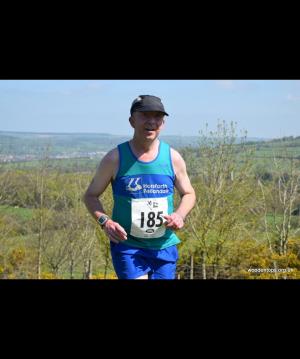 multiterrainer
M55
About
Race Times
All Races
Mileage
Training
Races

285

Miles

9667

Miles

2354

WAVA

79.90%

5k

21:20

5M

39:22

10k

34:27

10M

1:18:52

Half

1:14:07

20M

4:14:00

Mara

2:38:15

50k

6:44:01
About Me
Was an orienteer/cross-country runner in teens + road in twenties (with decent pbs - 2hrs 38 mins marathon, 74.07 mins hm and 34.27 10k) injuries forced me to give up in1991 but started running again in 1995 after moving to Leeds since which time I have concentrated on off-road/multi-terrain and fell running although regular niggles still mean my racing is limited.
Current Status
little and often.....
Member of the Month
Is this person training well, or maybe making a great contribution to Fetch?
Nominate them for our monthly award
, and one lucky winner gets £70 of goodies from our lovely sponsor!