Tour of Tameside
15-18th June 2017
PROMOTED CONTENT
Ron Hill, MBE
Most of us feel quite proud of ourselves for getting out for a run. If you can get out a few times a week, and turn it into a bit of a habit, then it really is worth giving yourself a pat on the back. Therefore it was no surprise that the running community has shown immense pride in the exploits of Dr Ron Hill, MBE. After a streak lasting over 52 years, he decided to "take a day off" for health reasons. All the best Ron!
In recent years, Ron's streak has been a phenomenon and an inspiration to many - but to focus on that alone would not do justice to his other many achievements. Aside from winning a Commonwealth gold medal, the Boston Marathon, and competing at two Olympics, he also set up the legendary Tour of Tameside in 1983.
Originally a week-long event, the tour relaunched after a hiatus, as a three day challenge event in 2015, much to the delight of runners everywhere. This year promises to build on the success of the past, opening with an evening X-Trail 10k on June 15th, sandwiching a fell race and a half marathon, and ending with the Dr Ron Hyde 7 on the Sunday morning.
You can enter specific events, or all four; and you can enter as an individual or as a team. Early bird entry valid until 28th February.
Please help the site by sharing:
Please help the site by sharing:
Streaking?
A streak is built by running every day, without fail - and has nothing to do with taking your clothes off (although there's nothing in the rules that says you can't).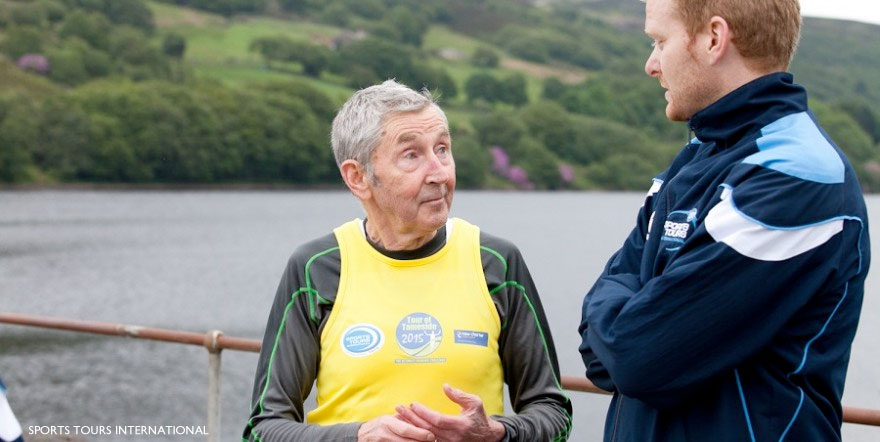 Ron's rule was that a run had to be at least one mile - and he managed this for 52 years and 39 days, despite various setbacks, including a fractured sternum following a car crash; and six weeks in a plaster cast following bunion surgery. Ron's overall distance during his streak was in excess of 160,000 miles. Amazing!
Whilst streaking is a challenge, it's not necessarily the best approach to healthy training. There are times when you need to listen to your body, and incorporate rest into your plan.
Fetch Streakers
Here's a snapshot of the current top 10 streaks on Fetcheveryone (correct as of midnight, 10th Feb). To see a regular streakers table on the site, be sure to check out the
Tour of Tameside
website to show your support for our advertisers.