Help Spread The Word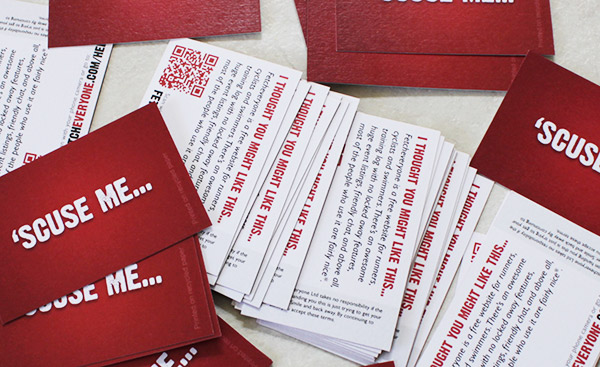 Fetcheveryone has grown through word of mouth - it's one reason why our community is so strong. But it can be difficult to get that message through to a friend, club mates or your parkrun nemesis.
I've put together some simple cards (printed on recycled paper) that you can share with anyone you think might like our site. If you'd be willing to help, please do let me know and I can put a little batch of cards in the post to you.
Click the button below to send me a feedback. Let me know the postal address, how many you'd like. It'd also be great to hear how you plan to distribute them.
Thank you for your help!