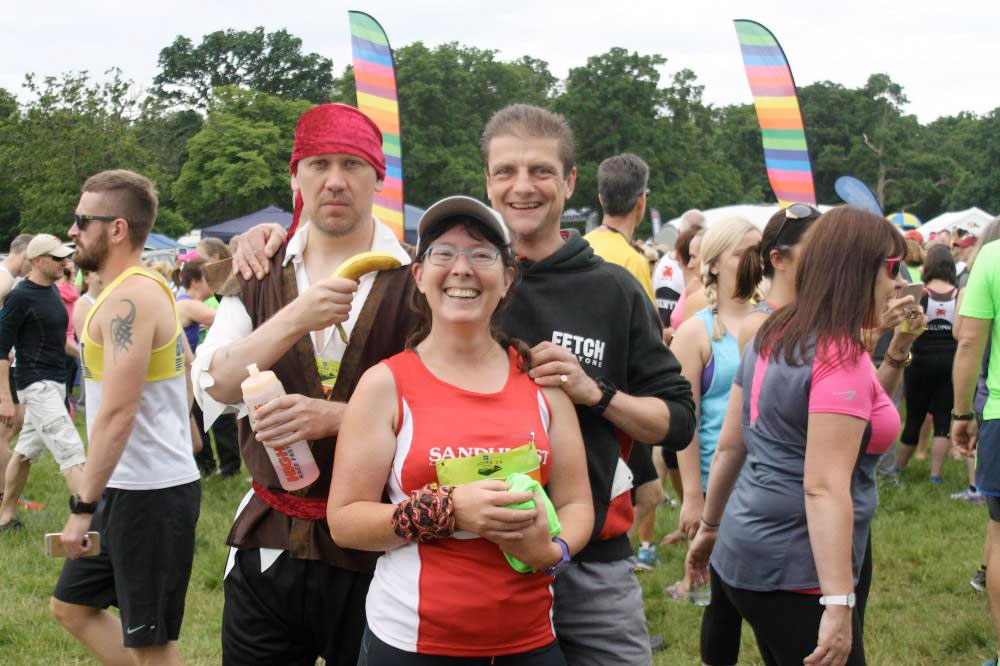 I tend not to flog the New Year, New You message in January. Not only would it be lost in the din, but I figure that folks start off with enough enthusiasm anyway. February is the time to step in to ensure those lofty aspirations become something workable, and not just quietly shelved for another 11 months, or longer.
Our very own Fleecy has pulled together some of the latest research into how to choose your goals wisely, and some strategies to help you succeed. Here's what she suggests...
Setting Your Goals
First of all, goals are not vague intentions - they require emotional investment on your part. It helps if you can tie your goals in to your identity, so if you can think of yourself as a 'runner' or a 'Fetchie', then you're already more committed to health goals than the general population.
Of course, it helps to choose things that you can enjoy doing, rather than something you feel you 'ought' to do. Some of this comes down to choosing goals that will suit you, but it's also worth looking at how you can increase the amount of enjoyment on offer. Make a friend go with you, get nerdy on technique, or book up for some lessons.
Unless you're spectacularly single-minded, goals have to compete with each other. Being dedicated to your job conflicts with the need to get home early when it's club night. But on the other hand, sometimes you can align your goals to score double points with no extra effort. Cycling to work can save money, add some excitement to rush hour AND help your fitness. Run to the bank to pay a cheque in. Drag your friends out for a run and catch up on gossip at the same time.
You'll see better results with well-defined 'Approach' goals (e.g. run 700 miles this year) rather than 'Avoidance' goals (e.g. avoid chocolate). A lot of avoidance goals can be reframed to turn them into approach goals - so 'avoid sitting down' becomes 'walk 2 miles'. Or how about using a substitution goal ('eat fruit instead of crisps') or reformulating your goal via an outcome of your avoidance goal ('fit into that size 12 dress' instead of 'lose weight').
Goal difficulty is also important. The whole SMART ethos (Specific Measurable Attainable Relevant Time-Bound) says that feasible goals shouldn't be too large. However, there is evidence to show that unrealistic goals can both inspire and inhibit goal pursuit. A good example is a newbie runner entering a marathon. It probably doesn't seem SMART, but if you want that goal enough you will work hard to achieve it.
Reaching Your Goals
There are lots of strategies and opportunities to help you move towards your goals. I can run 700 miles a year by running 1.92 miles a day, or by doing a weekly half marathon (not recommended). Realising there are many ways of achieving goals can help build resilience against setbacks.
If your running goals are under threat from temptation or distraction, here are four common strategies to counter these challenges:
Effortful Inhibition aka 'Will Power'
Smokers told not to think about smoking actually smoked more over 3 weeks than smokers asked to monitor their smoking. Consciously suppressing thoughts, feelings and behaviours doesn't work very well, and can make things worse. It can work sometimes, but it requires cognitive and motivational resources and if you're tired, drunk or busy then it's less successful.
Prospect and Plan
Visualise everything that will happen on and around tomorrow's run - all the nice bits, and all the problems. The nice bits should help get your enthusiasm going, and an awareness of the problems means you can avoid them. If you anticipate being tired after work then think about whether you could run at sparrow's fart instead. If you're worried that you'll flake out, pre-commit by arranging to meet a friend on the street corner. Don't fancy running in the dark? Plan a route. Worried that you'll eat an entire pack of Digestives when you get home? Leave them within arm's reach of the kids before you go.
Automate
Unfortunately, this doesn't involve getting robots to do your work for you. It's about trying to make 'going for a run' a habit, rather than a conscious process - so your brain has less of a say. If you know that Monday lunchtimes are always quiet at work, start eating your food earlier and making it one of your regular sessions. With time, implementation intentions become automatic, though they are better with positive behaviours (eg. "exercise at lunchtime") rather than negative behaviours ('if I crave wine I won't have any').
Reconstrue
When you set your resolutions, you envisage a future self who is skinnier and fitter. When you have to actually go to the gym, you envisage hassles or feeling tired. Your construal of exercise has changed, focussing on the short-term difficult bits. So when you're about to tuck into that Mars Bar, rather than just thinking "YUMMY!" try reconstruing in an abstract form, as "high calorie food makes you fat".
Of course, as we all know, goal abandonment is common, particularly in February. Much of this may be due to poor goal setting, adopting goals for the wrong reasons, conflict with other goals, or poor goal striving skills. It's OK sometimes to admit that you've chosen an unfeasible goal, or that circumstances have changed beyond your control with an injury or crisis. But using a combination of these strategies should help you reach more of your goals this year - so why not set yourself some?
If you enjoyed this article, please share it with your friends:


Fleecy
, aka Katy Kennedy is a PhD student and mother of 2 munchkins (not pictured). She loves running, mud and running in mud. She's also done
further studies of resolutions
.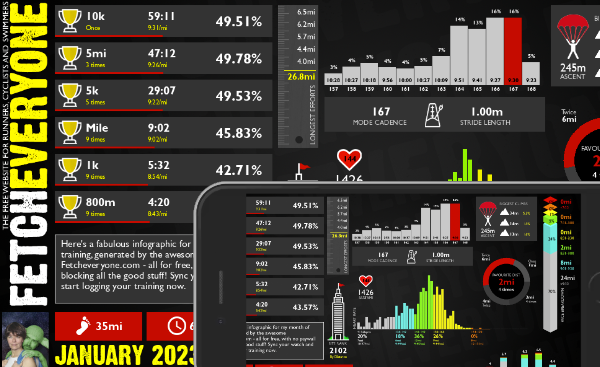 Monthly Summary
A brand new shareable infographic showing a colourful breakdown of your training month.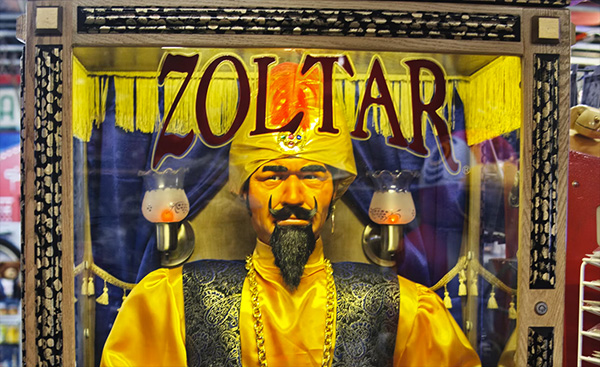 Marathon Prediction
We delve deeper to give you greater insights when working out your goal marathon time.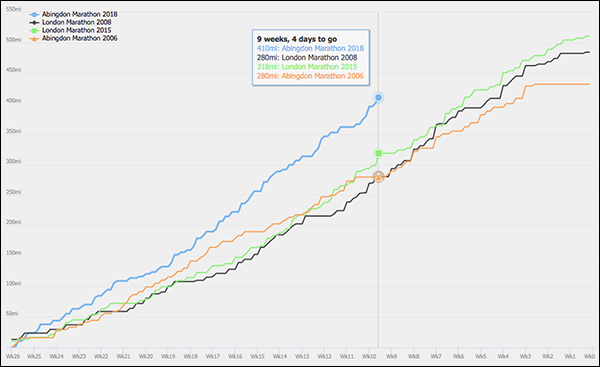 Pre-race Training Analysis
See your accumulated mileage in the weeks leading up to any event in your portfolio, and compare it to your other performances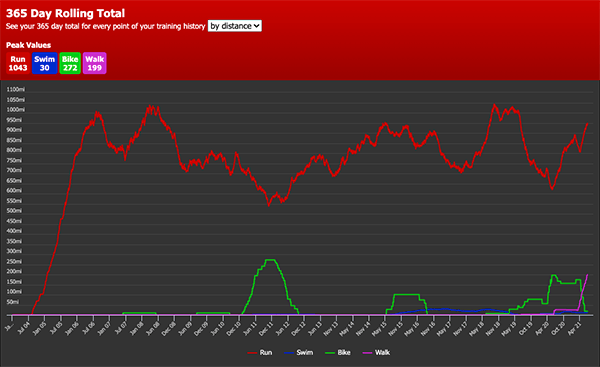 Your 365 Day Totals
Peaks and troughs in training aren't easy to find. Unless you use this graph. Find out what your peak training volume really is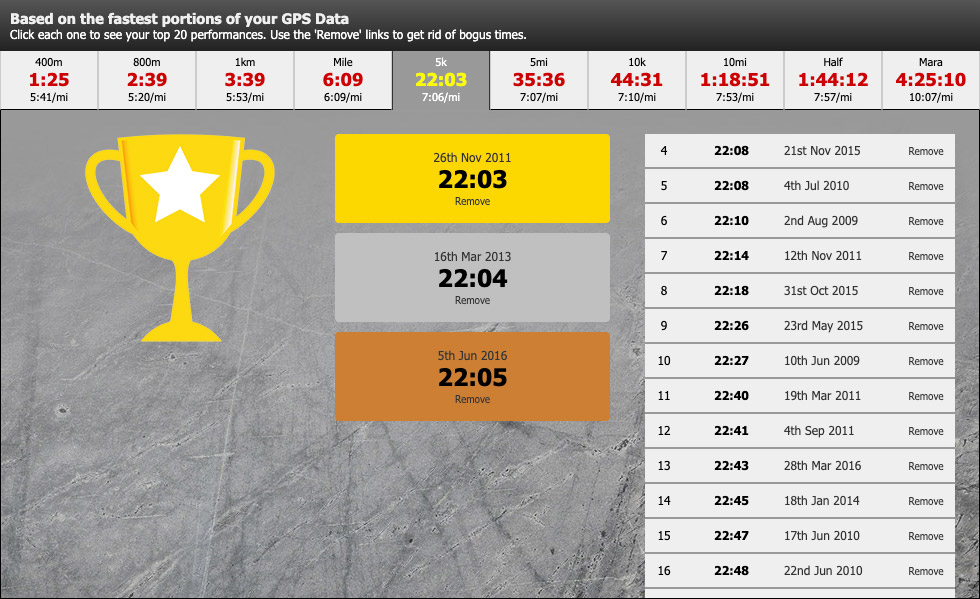 Benchmarks
See the fastest portions from all your training runs. Filter by time to give you recent bests to aim at. Every distance from 400m to marathon.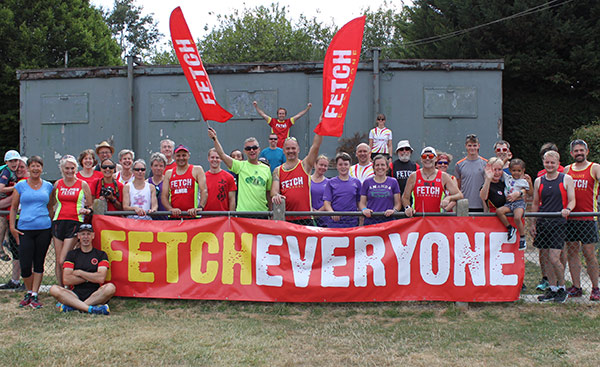 Fetch Everyone Running Club
Join our UKA-affiliated club for event discounts, London Marathon ballot places, the chance to get funded for coaching qualifications, and a warm feeling inside.