Naughty Feet, Shin Splints
When I was four-and-a-half, I went to ballet classes at Gamlingay Church Hall. If you've never donned a tutu before, 'Good Toes' means having your feet in a '10 to 2' position with the backs of your knees touching. It wasn't easy, and when combined with flapping hankies, running around on our tippy toes, and pretending to be delicate Chinese ladies with fans, my commitment began to wane. When Saturday Swap Shop started with Noel Edmonds (who was a bit of a hero of mine), I was lost to ballet forever. As a runner, my toes are largely off the hook - but instead I've come to understand the importance of Good Feet!
Last week I went to a conference about running injuries. As a physiotherapist it's an interesting day, but as a physiotherapist and a runner it feels like an indulgence. The lecture that has stayed with me was about Medial Tibial Stress Syndrome (MTSS) or, as you may know it, Shin Splints.
Let's cut through the jargon a minute because in medicine things are often called fancy things but generally it can be simplified... "Medial" means inner; "Tibia" is the big bone in your lower leg; "Stress" in this case is the forces acting on it; and "Syndrome" is a collection of symptoms. So MTSS means that the inner bit of the bone in the lower leg hurts because it has forces acting on it.
The speaker (podiatrist Paul Harradine) was suggesting that the pain symptoms we feel when running with shin splints are a result of the forces we exert on our tibia, and a subsequent reaction of the bone around the area where the soft tissue attaches to it. Some of these forces are unavoidable and some can be managed.
Right then... the science bit. *flicks hair* The tibia experiences a force from above (the weight of your femur and upper body), and a force from below (the planet). It tends to bend inwards as we land - meaning that the outside of the tibia has a compression force and the inner part has tension force. (Imagine bending a baguette - eventually it would break apart on one side and squish on the other... and you could spread some delicious cheese on it.) Anyway... the inner side of your tibia is the bit being pulled to breaking point.
There are muscles that attach to the inner tibia which go down to the underside of your foot - so if your inner foot arch drops down as you run, it tugs those muscles down, increasing the bending force that your inner tibia already has to deal with. This can cause a stress reaction in the bone at the point where the muscle joins the tibia, and from there the possibility of a stress fracture or even a full fracture.
Unless you're the assistant to an awful magician or a clumsy chainsaw juggler, you can't take away the force from above (although we all know how to reduce it but I'm definitely not getting into a dieting discussion). We also can't take away the force from below - but we can help the situation by looking at foot positioning.
There are plenty of factors to consider when assessing problems, such as running style, muscle strength and even diet choices - but gait analysis is one place we can start that tells us if there's a definite problem that needs to be fixed. Good analysis will show you what your feet do when you run - and whether they're good or naughty! There's no real sense in looking at your arches as you stand still - what matters is how they behave when you're moving - a person with beautiful arches whilst standing can pronate like a good 'un once running.
The idea is to correct the pronation and eversion (dropping the arch, heel collapsing inwards) that occurs as you land and roll through on the foot. Helping your heel bone to stay vertical and prevent the arch dropping will encourage those naughty feet to behave. Video analysis can tell you whether you need a motion control shoe (support along the whole arch), a stability shoe (support on the inner heel), or orthotics - or both.
If you haven't been properly fitted with shoes then you should - and combining it with a good gait analysis makes sense. You might have to pay a little extra for the service, but any good shop that offers analysis should have an equally good returns policy if the shoes don't work out.
This isn't meant to scare you into visiting a podiatrist or running shop to be analysed and corrected. If you don't have pain, don't worry. We've all seen a runner at a race who looks like an out-of-control windmill-bot as they sail past you in the last mile. It's not necessary to have the perfect running style to get results.
But if you have even have a small amount of pain in that inner tibial area, get your legs and shoes checked by your local Physiotherapist, Sports Massage Therapist, running shop or Podiatrist. In my experience, this bony reaction is usually accompanied by a soft tissue reaction, and the tendons on that inner shin will need attention as well as the shoes. Don't leave it, don't run through it, and don't put your fingers in your ears and hum the Swop Shop theme tune.
If you enjoyed this article, please share it with your friends:


Left foot pronating - see how the ankle has rolled inwards?
About The Author
Katie is a Chartered Physiotherapist and Sports Massage Therapist based in Bedford. She specialises in a number of areas, including sports injury, whiplash injury, back and neck pain, postural dysfunction and post-operative rehabilitation.
www.katebarnard.com
When cake and planet combine, the pressure on your tibia makes it bend inwards as you land. Coupled with pronation, this can cause the muscles that attach to the tibia to pull on it - which can cause a stress reaction, aka shin splints.
Picture: Getty Images / MedicalRF.com
Paul Harradine
Clinical podiatrist and director of The Podiatry Centre Ltd and The Foot Orthotics Laboratory Ltd, with clinics around Hampshire and Surrey. Since obtaining his BSc (Hons) Podiatry from Northampton School of Podiatry in 1994 Paul has gained an MSc and CertEd working in both NHS clinical specialist posts and educational settings before becoming a full time private practitioner in 2003. He lectures on the post graduate circuit and has published papers in podiatric, physiotherapy and orthopaedic texts on first ray function, plantar pressure analysis technology, taping, outcome studies, orthoses production and foot function theory amalgamation. His current areas of interest continue to be variations in foot orthoses production and the amalgamation of differing foot theory utilising an underpinning unified perspective. Paul is a keen sportsman and is married with five young sons.
www.podiatryandchiropodycentre.com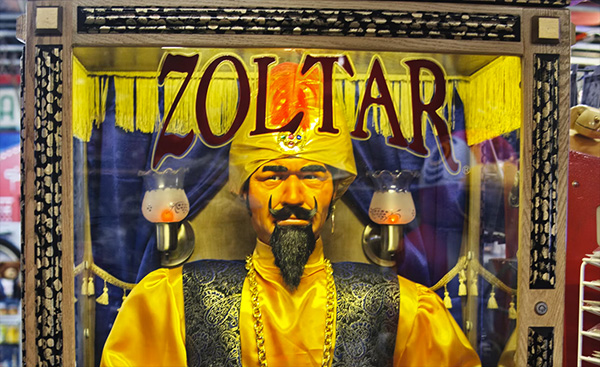 Marathon Prediction
We delve deeper to give you greater insights when working out your goal marathon time.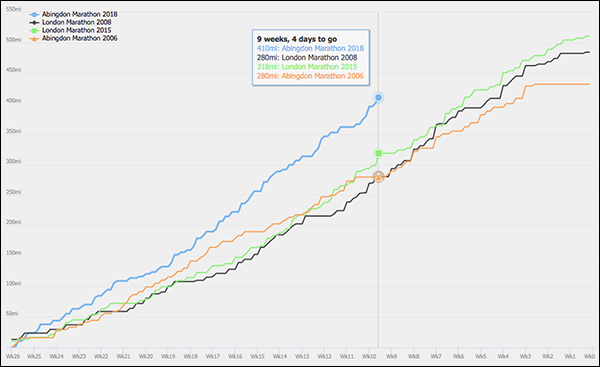 Pre-race Training Analysis
See your accumulated mileage in the weeks leading up to any event in your portfolio, and compare it to your other performances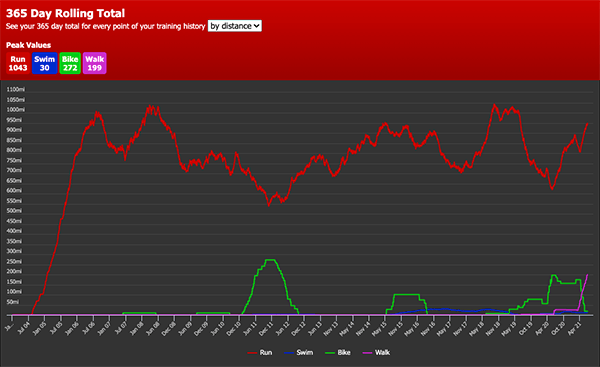 Your 365 Day Totals
Peaks and troughs in training aren't easy to find. Unless you use this graph. Find out what your peak training volume really is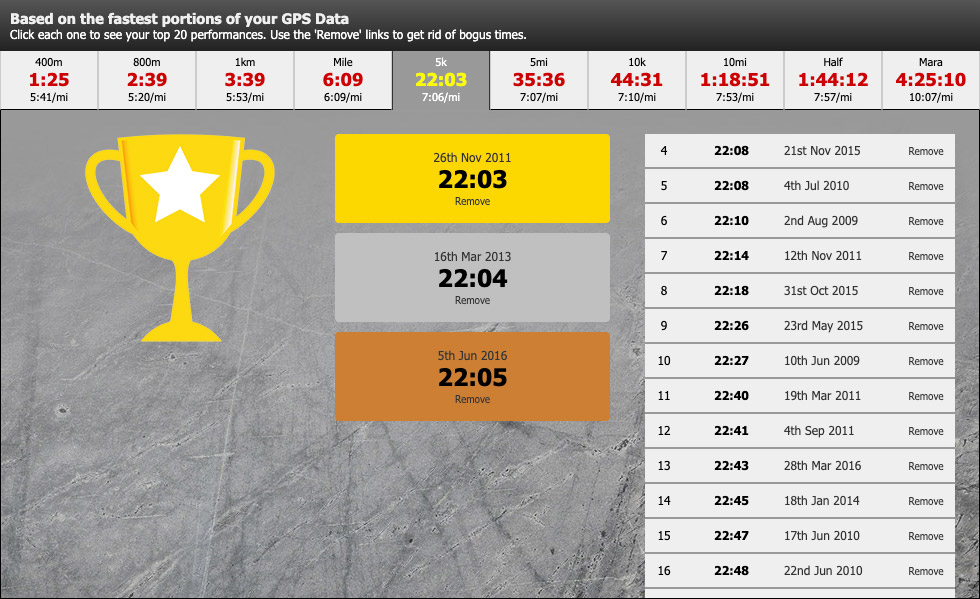 Benchmarks
See the fastest portions from all your training runs. Filter by time to give you recent bests to aim at. Every distance from 400m to marathon.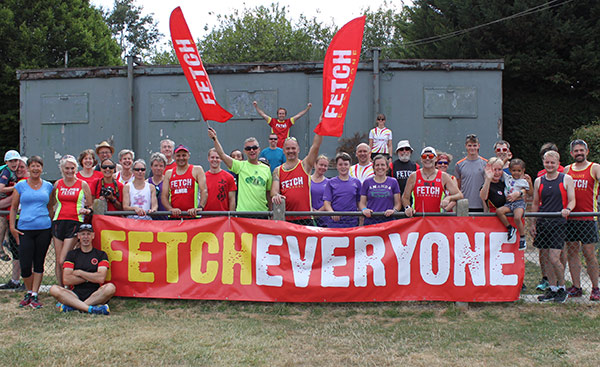 Fetch Everyone Running Club
Join our UKA-affiliated club for event discounts, London Marathon ballot places, the chance to get funded for coaching qualifications, and a warm feeling inside.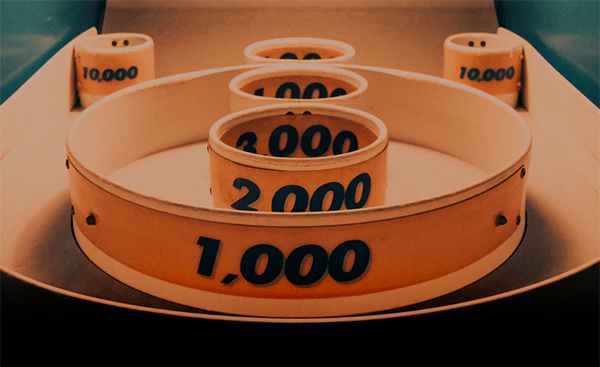 Annual Distance Targets
Set your run, bike, swim and walk goals and monitor your progress against your friends.